Manistee Area
Public Schools
Welcome to Manistee Area Public Schools (MAPS) – Home of the Manistee Chippewas. Each and every day, the students, staff and families aim to be leaders in our school and community. By making positive choices, striving toward personal goals, and supporting each other, we can all make a difference in the world around us.
As leaders, we inspire each other to dream more, learn more, and do more.
Chips Lead!
The MMHS front parking lot and drop-off/fire drive will be closed Thursday and Friday (June 20 and 21) for repair work.  Please use the main parking lot to the...
read more


As Manistee Chippewas, we are all leaders in our own way. Chips Lead at school, with friends, and in the community by developing healthy relationships, using responsible decision-making and respectful communication.
T | TRUSTWORTHY
Chips able to be relied upon as honest and dependable
R | RESPECTFUL
Chips are able to express courtesy to opinions and beliefs
A | ACCEPTING
Chips are able to welcome diversity without judgment

C | COOPERATIVE
Chips are able to work jointly towards common goals
K | KIND
Chips are of good nature, helpful, and appreciative
Join the Conversation.
---
Please lend your voice to the MAPS 2020 visioning process by participating in our survey.
Takes Less Than 10 Minutes

Facilities & Education Focused

Planning for the Next 20 Years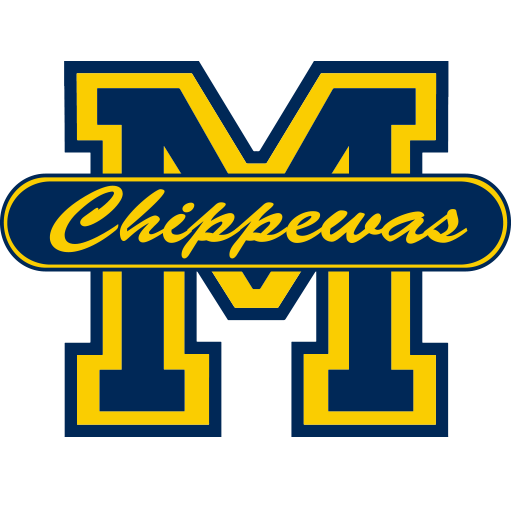 Don Demeuse
It is with full hearts that Kennedy Elementary says goodbye this year to our long time 5th grade teacher, Don Demeuse.  For every family that has been a part of Manistee Area Public Schools in the last 40+ years, it is likely that somewhere in their Kennedy Elementary memory is a fond one of Mr. Demeuse.  It is fitting then to close out this school year, and the start of the first ever Chippewa Staff Spotlight, to get to know a little more about Don, his career, his passions, and his hope for the future.
Don grew up right here in Stronach, Michigan.  At Manistee High School, he played football, track & baseball (1st year baseball was offered at MAPS.)  
Don attended Central Michigan University to become a teacher.   His passion lies in history, science, math, but mostly inspiring children and colleagues to become something special.  He knows first hand how an education can impact one's life. He has coached football, track, basketball, softball, baseball, swimming plus has been involved in Science Olympiad and the Sleighbell Parade.  He also attends students games, band concerts, and eats lunch (if you call a bag of carrots or canned green beans lunch) with kids in the cafeteria every day.
He has 2 daughters, Nicole & Jessica.  Nicole is teaching science in Los Angeles and Jessica is a chemist and lawyer in Nebraska.  He has one granddaughter, Audrey.
Don's long career in education bears witness to his joy and passion for children.  He has mentored numerous teachers over his years, and his relationships with students and staff has set an exemplar to those who know him.   He considers the past 40+ years in education a true honor and blessing.
When asked to share something that most people don't know about him, Don replied, "I compete in triathlons in the summer.  I swim a half mile and bike 25 miles. My knee is too bad for the running part."
When asked to share some final words of wisdom, Don replied, "Same thing I tell all the teachers, no matter how the day is going, have fun.  If you take it too serious, you are not a good teacher. Go in today and have fun."
As for his future plans, Don plans to travel to see his own children and grandchildren.  Maybe you'll even see him back at Kennedy, roaming the halls, and continuing to love the students and staff that he has blessed for over the 40+ years.  The memories he has made, have made him so rich!
Giving our students the Chippewa Edge
Manistee Area Public Schools is a leader in regional educational and cultural opportunity, addressing its diverse community of learners by providing specialized educators, leading-edge technology, adaptive facilities, and unwavering dedication to student-centered success.


Manistee High School Athletics proudly partners with various local and regional media outlets.  Frequently our athletic games are broadcasted on 101.5 - "name here". For recaps of our games across all of our sports, visit: ManisteeNews.com, the area's local news source for analysis and interviews.

Manistee Chippewa 350 Club Athletic Boosters is a nonprofit organization whose purpose is to preserve, enhance and expand the total interscholastic athletic programs of Manistee High & Middle Schools.

Manistee High School Athletics strictly adheres to the principals and directives of the Michigan High School Athletic Association, and is a proud league partner with the Lakes 8 Activities Conference.