Activities
Manistee Area Public Schools

Your Manistee Chippewas are a huge point of pride in the local community. With over 100 years of energy and excitement on the fields, tracks and courts of the area, local community, alumni, parents, friends and visitors are captivated by the athletic excellence of our district.
Home to State Championship teams and scholar athletes, MAPS athletics is excited to have over 250 participants in our high school and middle school programs along with hundreds more actively participating in the Manistee Area's athletic and recreational clubs.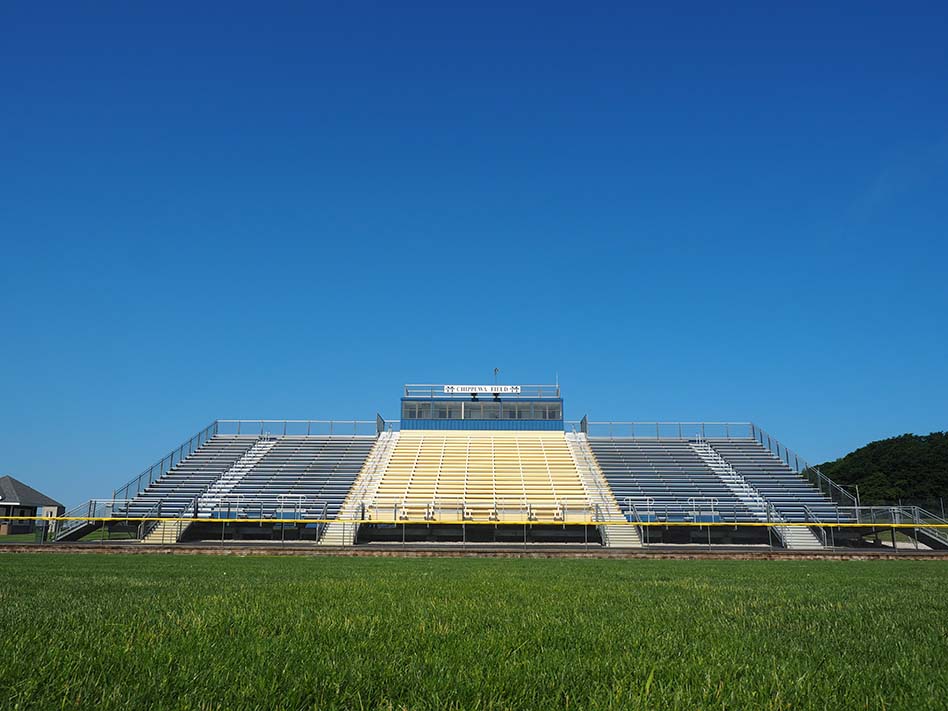 Athletics Update – June 9, 2020
Manistee Area Public Schools made the announcement June 8th that district outdoor activities can resume, based upon MHSAA guideline documents:  Guidance 05-29-20.pdf   Guidance 6-2-20.pdf. Below we have outlined the protocols, procedures, and precautions being taken to protect our student athletes and staff as we resume activity.  If you, or your student, is participating in athletic activities it will be important that you are aware of the following:
Current Outdoor Activity Guidelines:
Only OUTDOOR activity may take place in groups of 250 or fewer with physical distancing.
We will not have any games/competition taking place on our campus, until further notice.
The use of restrooms and other indoor facilities including training rooms are closed, until the indoor facilities are officially opened, and proper cleaning processes and social distancing practices are in place.
The MHSAA will continue to communicate on the progression of steps based on future government direction.
Athletic office will provide each athletic program with all the required equipment:
Screening sheets
Thermometer
Hand sanitizer, isopropanol (at least 70%) alcohol, & wipes prior to athletes arriving at sites.
Masks are not required to be worn outside but are recommended by the MHSAA.  Individuals have the right to wear their masks outside even if they are told they are not necessary. Coaches and athletes will need to provide their own face masks and gloves.
Pre- workout Screening:
Activities must be done with physical distancing of 6 feet. There must be a minimum distance of 6 feet between individuals at all times.   Coaches are responsible for maintaining athletes social distancing using field markings, cones, etc. and proper signage.
Individuals should wash their hands for a minimum of 20 seconds with warm water and soap, or hand sanitizer before touching any surfaces or participating in workouts.   Hand sanitizer stations/bottles will be provided to coaches by custodians as supply is available.
All coaches and students will be screened for signs/symptoms of COVID-19 prior to a workout. Our coaching staff that is leading the session will perform the temperature check/screening questions before the session begins.  Screening includes a temperature check and health survey.
Anyone with a temperature of greater than 100.3 degrees shall not participate and be sent home immediately, documented, and reported to parents/guardian.  They should also self-isolate and contact their primary care provider or other health-care professional. Involve local health departments if positive cases of COVID are discovered.
Limitations on Gatherings:
No gathering of more than 250 people at a time (outside only).
Workouts should be conducted in "pods" of students with the same small group of students always working out together. This ensures more limited exposure if someone develops an infection.
Vulnerable individuals should not oversee or participate in any workouts at this time.
We recommend that cloth face coverings be worn by students & adults (but use your judgement, especially on hot days when even low intensity workouts could be dangerous with a mask.)  Exceptions are swimming, distance running or other high-intensity aerobic activity.
Physical Activity and Athletic Equipment:
If equipment is permitted for use, all athletic equipment, including balls, should be cleaned intermittently during practices and workouts by each student-athlete.  The best way to sanitize equipment is at least 70% isopropyl alcohol in a spray bottle.  Spray, wipe, repeat.
No sharing of equipment, water bottles, towels, etc.
Workouts should be focused on conditioning and injury prevention not just sport/skill specific.
Band resistance training and body weight training should be utilized. General conditioning should also be utilized.
Proper acclimatization of ALL activities will be utilized. Keep in mind our student-athletes have detrained for a long period of inactivity. Acclimatization could take up 4 weeks.
Coaches and staff are expected to have CPR/1st Aid certified staff on hand, which includes the use of AEDs.
Facilities Cleaning:
Locker rooms & bathrooms are closed.  Students must be encouraged to shower and wash their workout clothing immediately upon returning to home. C&W PortaJohns will be placed at 3 locations – 12th St: new track & old track and Robinson St: Kennedy field.
Adequate cleaning schedules will be created and implemented for all athletic facilities.  TBD once inside facilities can be accessed.
Hydration:
All students shall bring their own water bottle. Water bottles must not be shared.
Hydration stations (water cows, water trough, water fountains, etc.) will not be utilized (MAPS will not provide hydration stations or shared water bottles/fountains that student-athletes can use.)
Gallon containers are highly recommended.  If an athlete doesn't have a water bottle, the coach/school will provide one.  We do not recommend allowing any athlete to exercise without water nearby.
Each head coach will coordinate a manager/individual that will fill water bottles with gloves and a mask during training sessions (can be a coach/manager but cannot be a student-athlete).
Parents reserve the right to remove their students from these workouts if they feel that their son/daughter may be in harm's way.  This will absolutely not affect a student's status for fall sports.  Opportunities at the beginning of the season will allow coaching staffs to evaluate their athletes for team selection.
Please keep in mind that we are taking the reopening slow and steady in June so that we are not jeopardizing July and August for our fall athletes.  Also, keep in mind that every school district is its own entity, and all districts may not be on the exact same schedule as us.
Thank you for your cooperation and understanding.
Sincerely,
Kevin Schmultzler, Athletic Director
Manistee Area Public Schools
NEWS FROM THE AD'S OFFICE
If your student is participating in a fall sport, we are scheduling a parent/coaches meeting next Thursday, Aug. 6 at 6pm at the MHS Football field. Fall Parent Athlete Coaches Meeting Letter Agenda
read more
Activities Director & Athletics Office
---
Activities Office - Located at Middle + High School
Location: 525 Twelfth St, Manistee, MI 49660 | Map
Telephone: (231) 723-2547
Fax: (231) 398-9277
---
Mrs. Beth Forbes - Activities Secretary 
Middle School Sports
Cross Country
Volleyball
Football
Basketball (Boys & Girls)
Swimming
Wrestling
Competitive Cheer
Track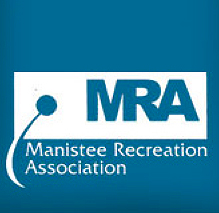 Manistee Recreation Association
The mission of the Manistee Recreation Association is to provide a balance of recreation activities for persons of all ages and abilities and to meet diverse interests of all community members in the greater Manistee Area while emphasizing healthy habits, respect, self importance and fun.


Manistee High School Athletics proudly partners with various local and regional media outlets.  Frequently our athletic games are broadcasted on Eagle 101.5. For recaps of our games across all of our sports, visit: ManisteeNews.com, the area's local news source for analysis and interviews.

Manistee Chippewa 350 Club Athletic Boosters is a nonprofit organization whose purpose is to preserve, enhance and expand the total interscholastic athletic programs of Manistee High & Middle Schools.

Manistee High School Athletics strictly adheres to the principals and directives of the Michigan High School Athletic Association, and is a proud league partner with the Lakes 8 Activities Conference.