Activities
Manistee Area Public Schools

Your Manistee Chippewas are a huge point of pride in the local community. With over 100 years of energy and excitement on the fields, tracks and courts of the area, local community, alumni, parents, friends and visitors are captivated by the athletic excellence of our district.
Home to State Championship teams and scholar athletes, MAPS athletics is excited to have over 250 participants in our high school and middle school programs along with hundreds more actively participating in the Manistee Area's athletic and recreational clubs.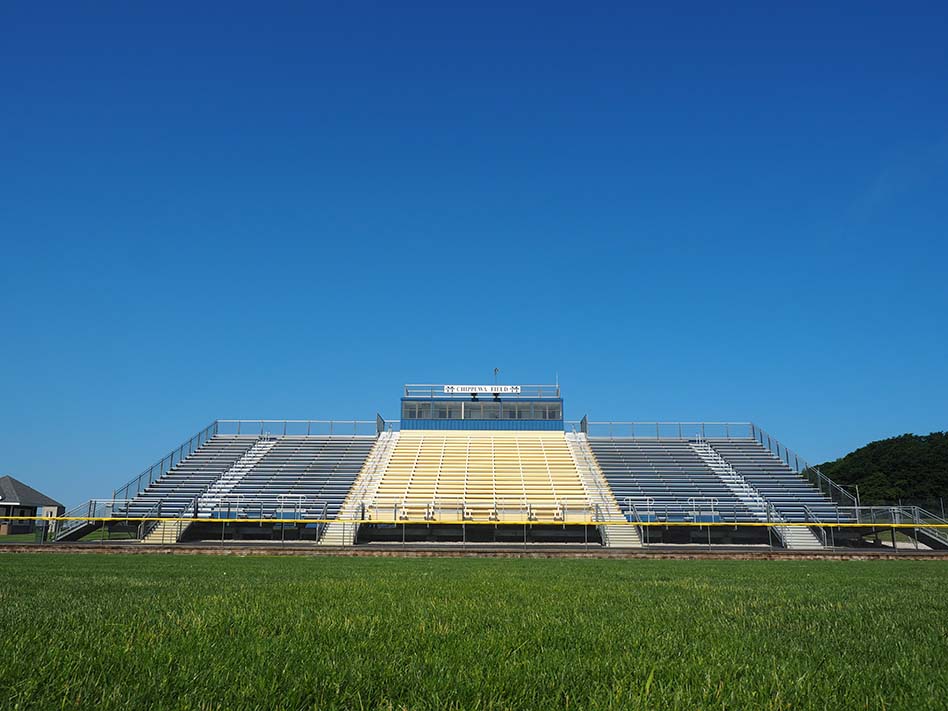 Athletics Masking Requirements
October 7, 2020
We would like to thank our athletic spectators for their continued support of our student athletes and are looking forward to seeing even more of you as the parameters for our sporting events allow each athlete to designate up to 6 guests beginning Friday.
As we see schools around our state and country continuing to close due to COVID-19 concerns, it is as important as ever that we stay the course.  MAPS remains dedicated to providing a safe environment for all athletic events by following the Michigan High School Athletic Association guidelines as well as the October 5 Michigan Department of Health and Human Service requirements for masking and gathering limitations.  It is because we follow these safety guidelines that we are able to continue our fall sports schedule.
When attending sporting events, both indoors and outdoors, all spectators and staff will be required to be properly masked at all times.  Please see the attachment for proper wearing of masks.  Understand that should any spectator choose to NOT properly wear a mask while in attendance at a sporting event, they will be jeopardizing the continuation of the event.  Contests will be suspended until any spectator refusing to comply is removed from the venue.
Spectators designated by an athlete but unable to wear a mask are able to view the game outside of the fence on Twelfth Street or by following the radio transmission of the game on WMTE 101.5 FM.
Let's work together to show our Chips support and MASK UP!
Home Event Guidelines for Winter 2021
Based on the recent notifications and fluid changes, we continue to follow the MDHHS & MHSAA guidelines.
We will allow 2 guests/participant for home events.
SPECTATORS:
Gym, Pool, & Ice Arena: the ONLY people permitted into the gym for events will be the teams, coaches, officials, game workers, Athletic Trainer(s), school administration, media, and up to 2 guests/participant on each team. You may be asked for picture identification to enter.

Pass list: Both home & visiting teams must send a list of parent/guardian names for the pass list to by noon of the day of the event to your coach or Beth Forbes at bforbes@manistee.org
Admission: Admission is $5.00 per spectator. Spectators will drop the cash in a drop bucket/container. Change will not be provided, so please come with proper cash to place in the collection bucket. This is our solution for a contactless entry. No annual/league passes this year.
Health screening: please prescreen yourself prior to coming to an event. If you have a fever, cough, sore throat, shortness of breath, etc., please stay home.
Social distancing: while entering, during the event, and exiting the venue maintain a 6' distance. Individuals/families not part of the same household must maintain six feet apart from one another.
Masks: must be worn at all times by staff, spectators, and athletes.
Entrance: Gates open 20 minutes prior to start time. Hand sanitizer is available at the entrance.
Concessions will not be provided for the foreseeable future. No outside food or drink is allowed in.
We will also follow current MDHHS & MHSAA guidelines.
NEWS FROM THE AD'S OFFICE
If your student is participating in a fall sport, we are scheduling a parent/coaches meeting next Thursday, Aug. 6 at 6pm at the MHS Football field. Fall Parent Athlete Coaches Meeting Letter Agenda
read more
Activities Director & Athletics Office
---
Activities Office - Located at Middle + High School
Location: 525 Twelfth St, Manistee, MI 49660 | Map
Telephone: (231) 723-2547
Fax: (231) 398-9277
---
Mrs. Beth Forbes - Activities Secretary 
Middle School Sports
Cross Country
Volleyball
Football
Basketball (Boys & Girls)
Swimming
Wrestling
Competitive Cheer
Track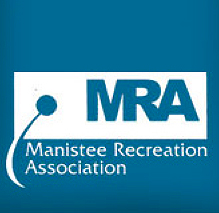 Manistee Recreation Association
The mission of the Manistee Recreation Association is to provide a balance of recreation activities for persons of all ages and abilities and to meet diverse interests of all community members in the greater Manistee Area while emphasizing healthy habits, respect, self importance and fun.


Manistee High School Athletics proudly partners with various local and regional media outlets.  Frequently our athletic games are broadcasted on Eagle 101.5. For recaps of our games across all of our sports, visit: ManisteeNews.com, the area's local news source for analysis and interviews.

Manistee Chippewa 350 Club Athletic Boosters is a nonprofit organization whose purpose is to preserve, enhance and expand the total interscholastic athletic programs of Manistee High & Middle Schools.

Manistee High School Athletics strictly adheres to the principals and directives of the Michigan High School Athletic Association, and is a proud league partner with the Lakes 8 Activities Conference.