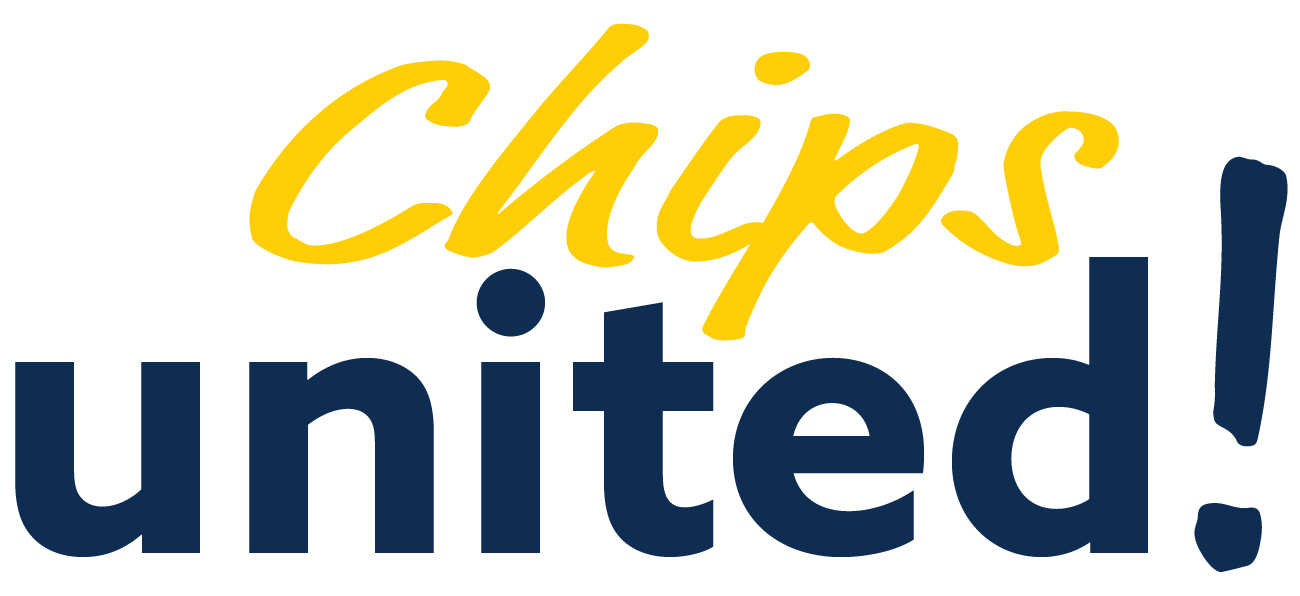 In times of challenge our MAPS family rise together to support one another.  As we navigate the coming weeks, we challenge Chips to show us your spirit. Students, teachers, families, alumni and community uniting together will carry us through. So let's share the fun, inspiring, caring, creative, and even comical ways we are coping during our time apart.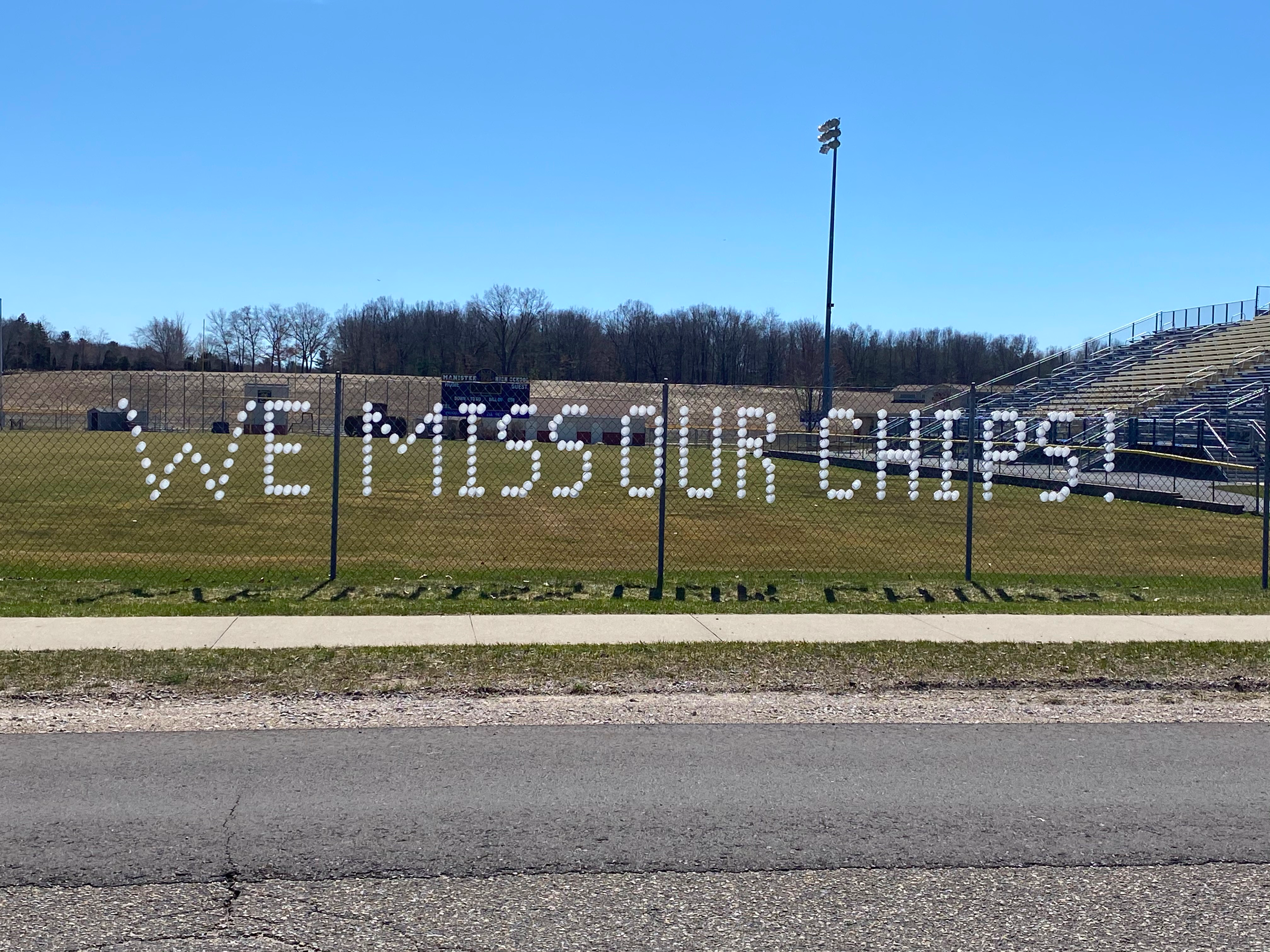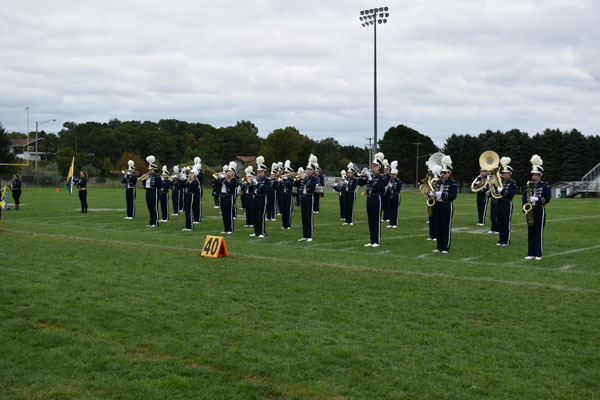 What will band look like this year?
MAPS Band Director, Andrea Mack talks to the Manistee News Advocate about plans for band students in the upcoming school year. Read the full article below.
HELPING HANDS IN TIME OF NEED
When the Manistee Friendship Society's freezer broke recently, Tina Biers turned to Keri Carlson, MAPS Director of Food Service, for assistance. According to Keri, "since their freezer was no longer working and as our food inventory is lower during the summer months, I was able to offer the Society some space in one of our freezers until an alternative arrangement could be made to make sure their food for the community didn't go to waste. We were certainly happy to accommodate, and the Society's staff was most grateful. In these challenging times, it was a neighborly thing to do — to lend a helping hand to others during their time of need!"
Thanks, Keri!
Baby Sandpipers Rescued
Recently, Prin. Julia Raddatz was engaged in a conversation with Curr. Dir. Amber Kowatch in the Jefferson Elementary parking lot when a mother sandpiper bird was anxiously swooping around them. Prin. Raddatz heard the sounds of chirping little birds only discover the sound was coming from the storm drain. Prin. Raddatz reached out to "Mr. Tom," (Tom Madsen, Jefferson custodian), who was quick to come to the rescue of the baby birds and helped them to safety. The Mama Sandpiper and her babies were soon reunited, thanks to "Mr. Tom." Prin. Raddatz was quick to thank "Mr. Tom" for being a hero to the Mama Sandpiper and her family!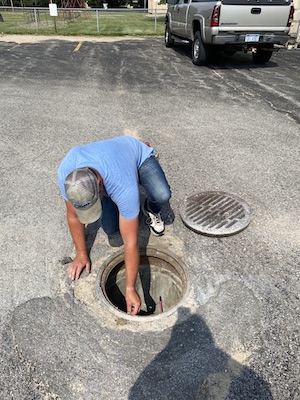 BIKES FOR BOOKS AWARDS MANISTEE STUDENTS
Kids were awarded free bikes on Wednesday from Freemasons of the Manistee Lodge #228.  The program, called Bikes for Books, encourages kids to read. Students who successfully achieve their reading goals get the opportunity to win free bike and helmet.
On Wednesday, The Manistee Lodge awarded 21 bikes to Kennedy Elementary Students.
Tom Mallison, worshipful master of the lodge, says, "It feels great, it makes the whole program worthwhile, we haven't seen a sad face yet when they got a new bike so it's just a great way to get kids to participate."
Mallison says they'll have another presentation at a later time for the two students at Jefferson Elementary to receive their bikes.
COLLABORATION WITH BALDWIN COMMUNITY SCHOOLS SUPPORTS MAPS' NUTRITION SERVICES PROGRAM
Supt. Ronald Stoneman, Manistee Area Public Schools, was contacted by Baldwin Community Schools Supt. Rick Heitmeyer with an opportunity to collaborate and share resources. The collaborative effort, through the Farm to Family Program, has resulted in numerous students and families being able to receive fresh produce once a week when picking up meals during normal school food distribution time..
Baldwin Community Schools is the recipient of a full semi-truck load of Farm to Family Food and does not have enough participants to use all of the food, which is why Supt. Heitmeyer reached out to Supt. Stoneman and district Superintendents serving from West Shore Educational Service District to share the remainder of their bountiful produce boxes until the funding for the Farm to Family program ceases at the end of June.
According to MAPS Director of Food Service Keri Carlson, "Farm to Family is part of the Coronavirus Food Assistance Program. The USDA, under the Families First Coronavirus Response Act, purchases and distributes produce, meat and dairy products to those in need and partners with national and local suppliers who have been impacted by the closure of restaurants and food service businesses. In turn, suppliers pack up the food into family-sized boxes which are transported to non-profit organizations." When receiving the Farm  to Family boxes, a non-profit organization must then accept an entire semi-truck load of food.
"MAPS dispatches its food delivery truck to Baldwin on Thursdays, and staff returns with 125-225 boxes of produce which are passed out to families during MAPS' regular curbside meal distribution time at Manistee Middle/High School. Baldwin's generosity and spirit of collaboration have allowed MAPS' families to have  fresh produce weekly to enjoy and to augment the nutritious breakfast and lunch meals which we prepare and serve," commented Carlson.
"We truly appreciate Supt. Heitmeyer and the entire Baldwin Schools District for reaching out and being willing to share the Farm to Family produce boxes to pair with the meals which have been prepared and distributed by our Nutritional Services Team since the school closure since mid-March," said Supt. Stoneman. "This collaboration and gesture of goodwill demonstrates how, working together, we can achieve great success and meet the needs of the families in our communities during this challenging time."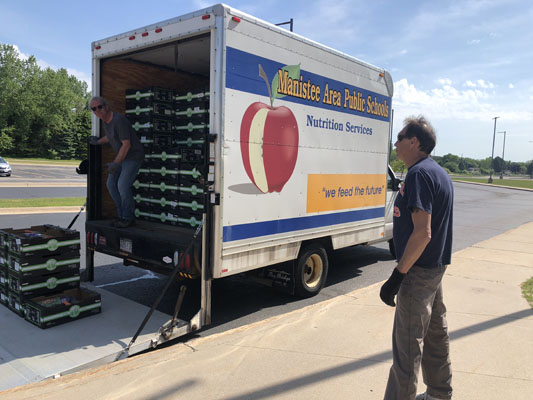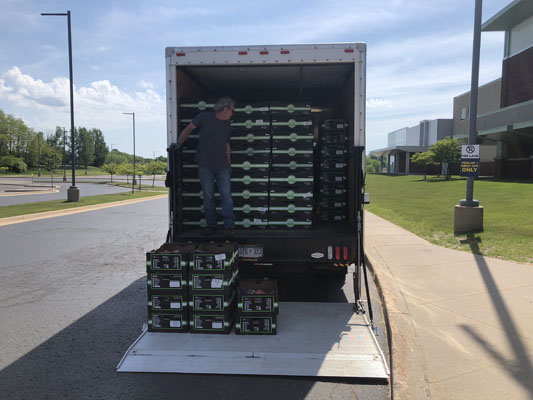 Item Pick Up Days
This week we arranged for personal item pick-up.  It was great to see our staff and families at the schools! Item pick-up continues through the week.
Choir Director Amanda Feyen and her choir students have put together a little presentation for you.  It's very hard for them to not be together singing right now, it is what they love to do.  This is a video of one of the songs they had chosen to do at their spring concert this year.  It has a beautiful message that they thought would be good to share with everyone right now!
The Manistee Choir Students present: You Will Be Found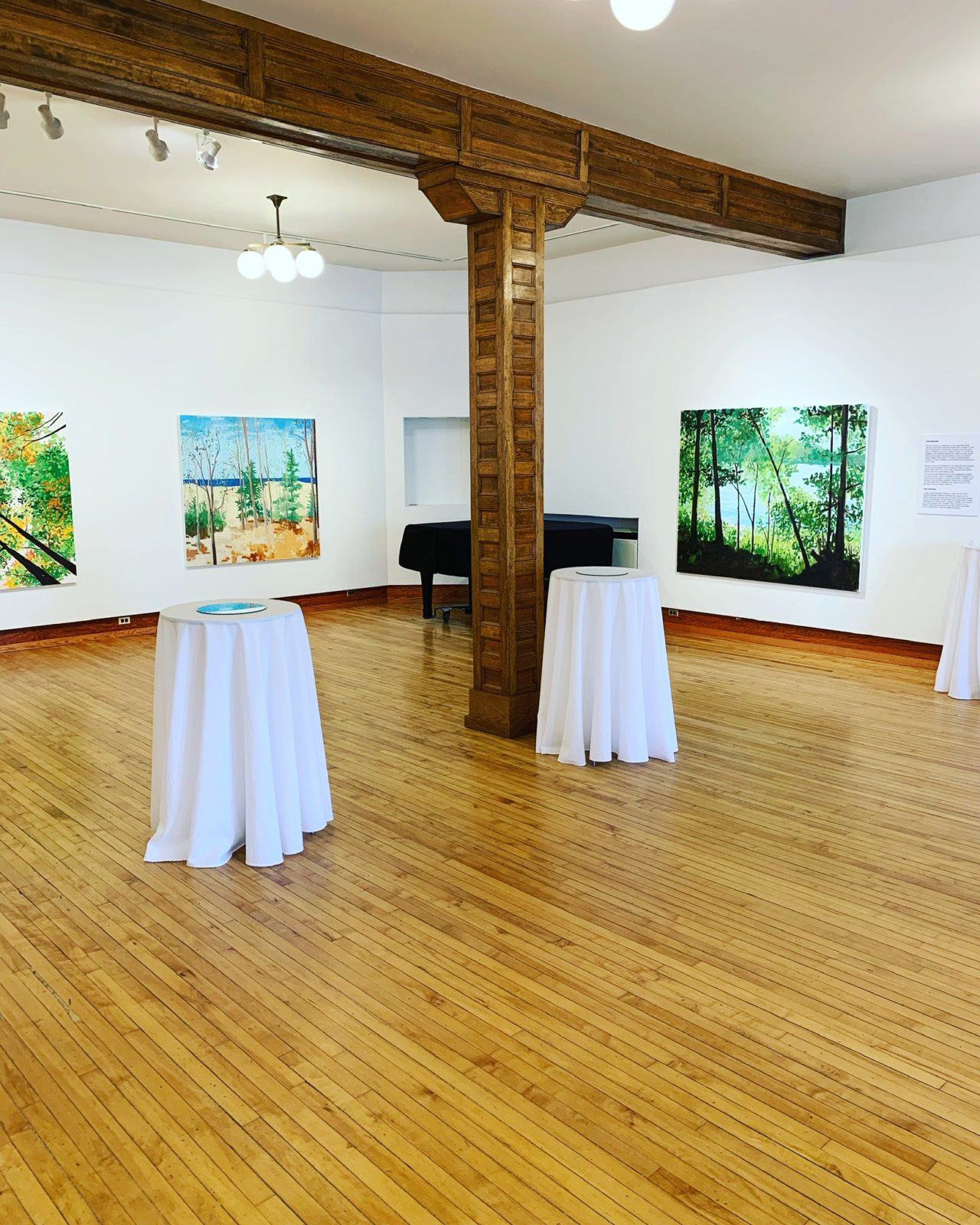 Mary Wahr's Virtual Art Exhibit
Jefferson Elementary teacher, Mary Wahr's exhibit was supposed to launch at The Ramsdell Regional Center for the Arts on April 3, 2020, however due to COVID-19, live exhibits are temporarily unavailable. The Ramsdell has made Ms. Wahr's exhibit available through a virtual gallery experience that can be viewed online. Their plan is to open her live exhibit at the Ramsdell in the fall of 2020. 
Ryan Biller Joins High School Band Members Together for Virtual Performance
ACKNOWLEDGING THE SENIOR CLASS 2020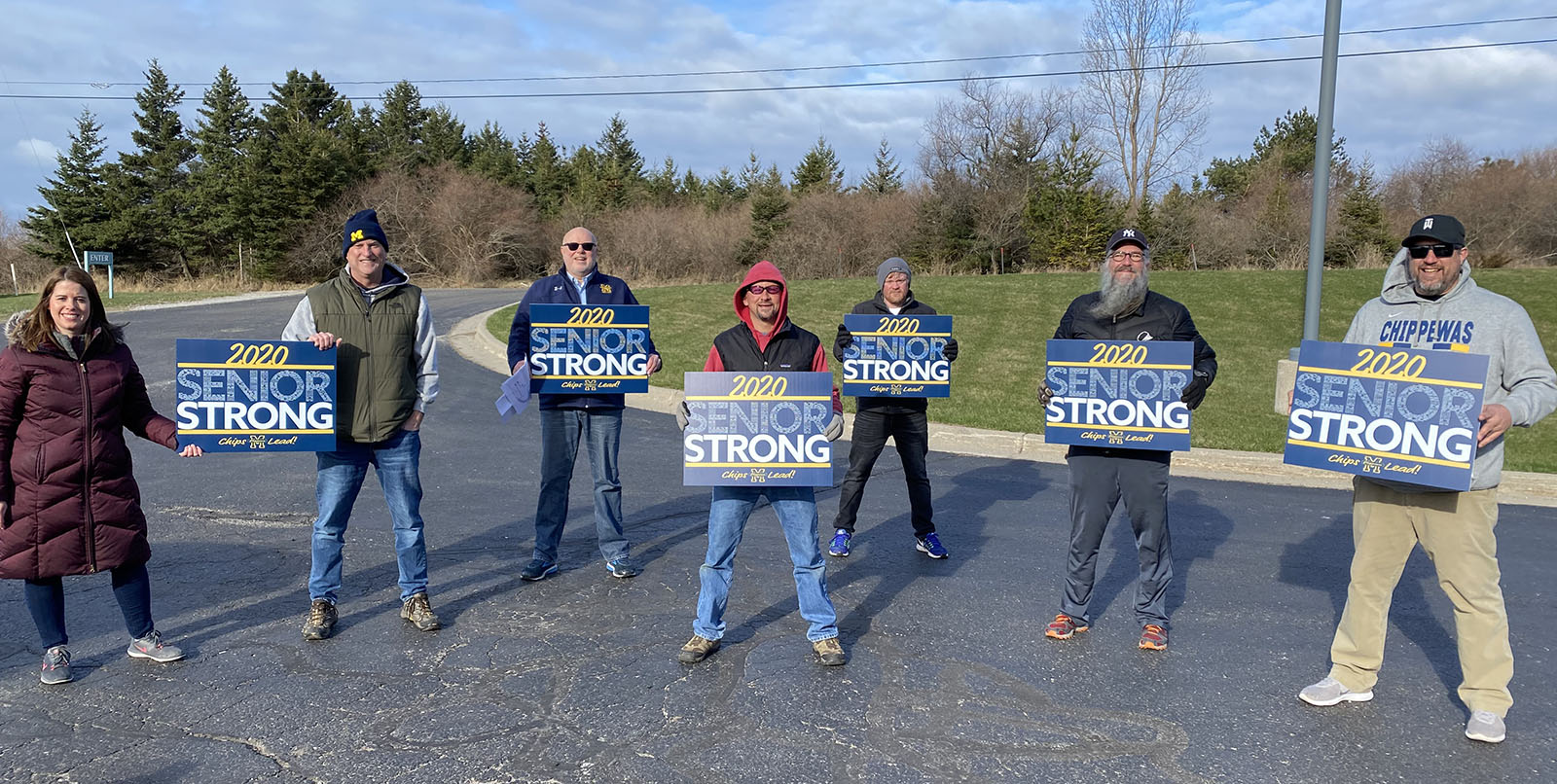 4/10/20
In the face of challenges brought on over the last few weeks due to COVID-19, the senior class of 2020 is coming to the realization that they may have to sacrifice many of the traditions and events that mark their final year of school.  In an effort to acknowledge the seniors, today a group of MAPS employees and administrators delivered Senior Strong signs to each household of a senior student in the district. "We understand that the class of 2020 is faced with unique circumstances for which we understand a lot of hearts are breaking.  So, we decided to do something for these students to celebrate this milestone accomplishment.", explained Ron Stoneman, Superintendent of Manistee Area Public Schools.
The MAPS Board of Education and Administration have made a promise to do their very best to provide the senior class an opportunity to have a graduation experience when circumstances allow to safely do so. "We will need some time to see what the future holds, but we have been discussing all options and possibilities.  We are working with a senior student tele-committee to get input from their class about different ideas for celebrating this special time, even under the current restrictions.", said Andy Huber, Principal of Manistee Middle High School.
Spring is generally a time for MAPS seniors to prepare for traditional events like prom, graduation, Grad Bash, and more.  The class of 2020 will have memories of their graduation experience that are unlike that of the classes before them.  The MAPS district is working with these students and their families to create opportunities for this to still be remembered as a special time in their lives.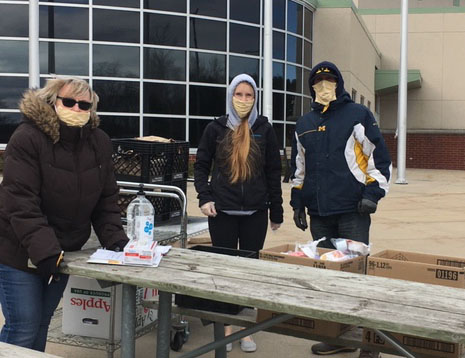 CHIPS HELPING CHIPS AND COMMUNITY
On behalf of the Administrative Leadership Team, thanks and kudos to the following CHIPS for responding to a need.  Ruth Simoneau (Title I Teacher/Literacy Coach, Kennedy), Jan Wills (Para-Processional, Jefferson), and Linda Coyle (Special Education Teacher, Jefferson) have been creating and sewing homemade protective masks from their home fabric inventory to provide to our essential staff (food service, custodians, central office, et al.) on the front lines and to their fellow co-workers.
In addition, Ruth, Jan, and Linda continue to provide masks as well to the "Seamstresses for Safety" effort, originated from Monica Malbouef, art teacher at Kalkaska Public Schools and niece of Judy Crockett from HSCB, which providing masks to those in need among a 10 county area. Judy has been assisting with the promotion and distribution of the masks here in Manistee. Due to the scope of the effort and seamstress response, completed masks are now to be dropped off to Lt. Jason Torrey, Manistee emergency manager, at the Sheriff's Department on Parkdale, for determination of need and distribution.
Thanks to Ruth, Jan and Linda. CHIPS LEAD!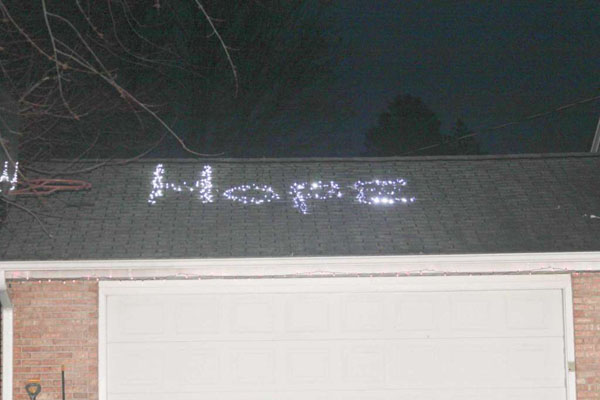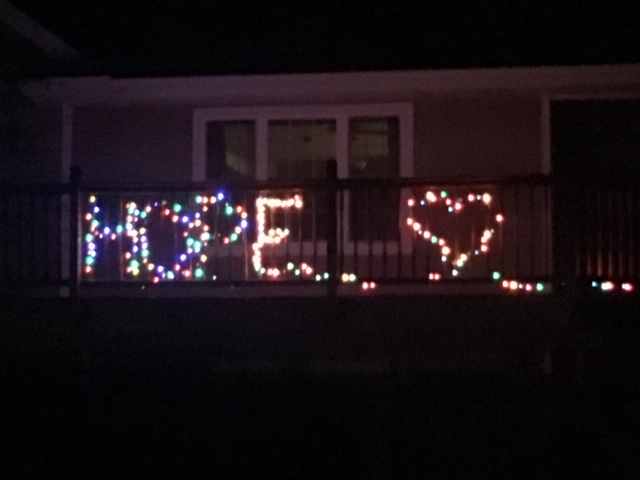 Jefferson Kindergarten teacher, Cindy Lundberg loved the idea and decorated her home too.
MAPS Teacher & Coach, Eric Thuemmel Shares HOPE
The word "Hope" is brightly illuminated on the the garage roof on Eric Thuemmel's Cedar Street residence, and his yard looks like Christmas all decorated in holiday lights.
It isn't case of being delinquent in taking down Christmas lights from the holiday season, but is part of a growing trend around the country where people are "lighting up the night" to pick up Americans' spirits. It is all being done in an effort to give them "hope" in the fight against the coronavirus.
Thuemmel, who teaches and coaches at the Manistee Area Public Schools, is encouraging everyone locally to join the effort. It is easy for depression to set in at times like this, but Christmas lights always seem to put everyone in a good mood.
"As soon as the schools got shut down a few weeks ago, it crossed my mind that maybe we should do something to brighten people's spirits while we are shut in at home," said Thuemmel. "Then I saw online that people across the country were already starting to do that with the Christmas lights. People were saying to put back up the lights or do something encouraging while we are going through these trying times."
COMMUNITY ORGANIZATIONS EXTEND A HELPING HAND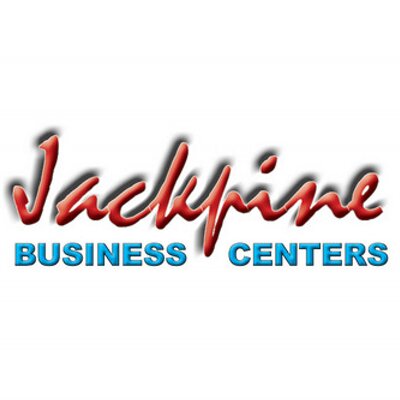 5/5/20
Today we received a donation from Jackpine Business Centers located in downtown Manistee.  In order to ensure that our students receiving at-home learning packets feel supported with adequate tools for learning, we are sending out packages that include pens, pencils, and Sharpies that were donated by Jackpine.
We very much appreciate the generosity of Jackpine Business Centers.  Working together, our community can provide the support needed to nurture success for all students even in the most challenging times.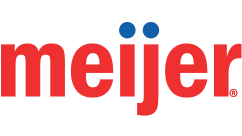 4/28/20
Today the Food Services team received another generous donation of 5 cases of sliced American cheese from Manistee Meijer yesterday to use for  deli sandwiches created for the Grab & Go lunches.  Meijer reached out to Keri Carlson, Food Services Director for MAPS over the weekend and Terri Morski picked up the cheese from Meijer to bring to MAPS.  This is a great donation as the Food Services team makes hundreds of deli sandwiches almost daily for The Grab & Go meals.
The Food Services Team at MAPS continues to serve thousands of meals each week to the students of our community with daily food distribution at Manistee Middle High School and truly appreciates the generosity shown by Meijer with their continued donations.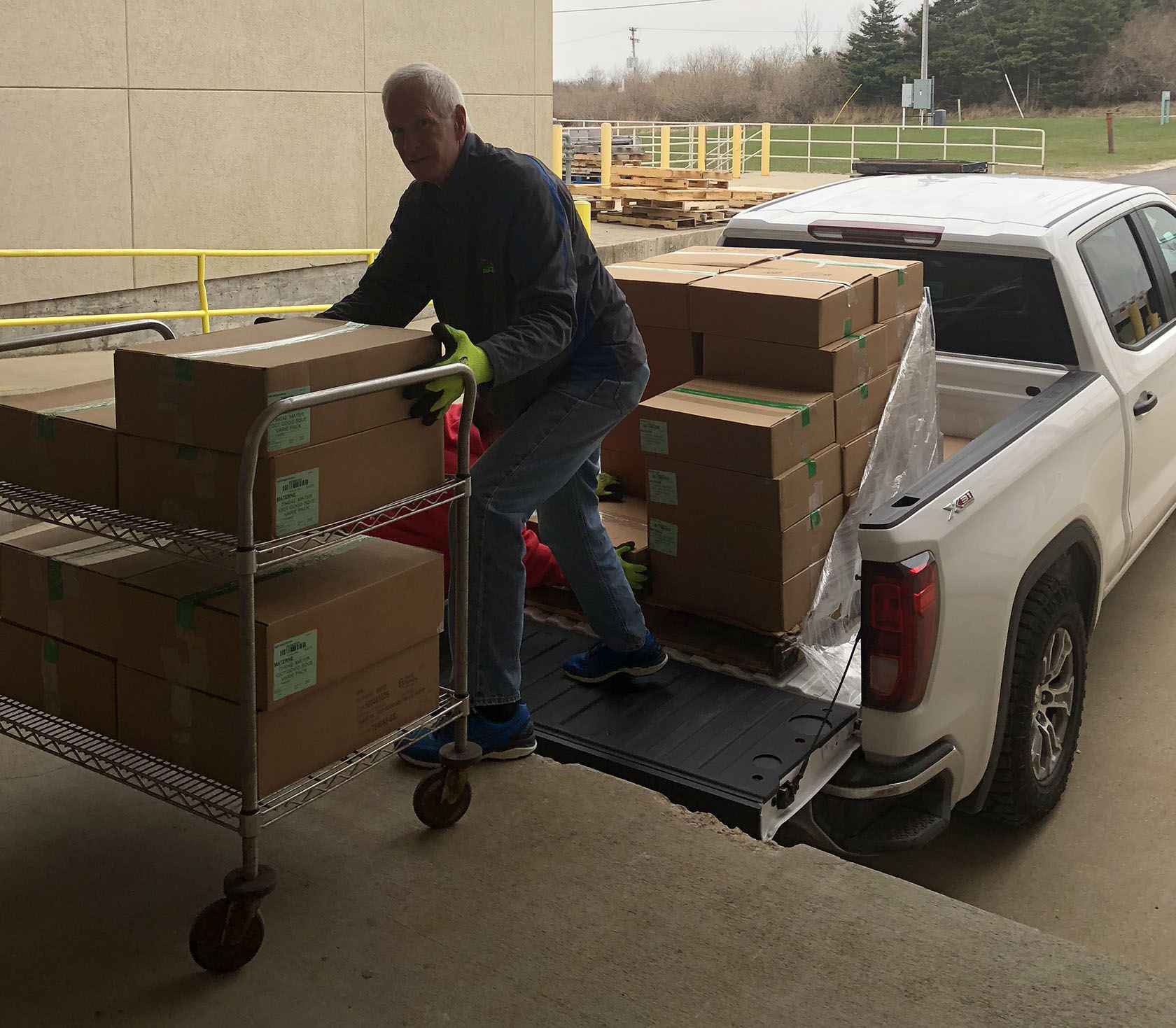 4/23/20
On Thursday, April 23 Don Tomaszewski, MAPS alumni and Plant Manager of Materne North America Corporation in Grawn, donated and delivered another 45 cases of GoGo SqueeZ applesauce for our emergency feeding program this morning!  The Go Go SqueeZ flavored applesauce pouches will be included in the grab & go meals being provided through the school closure student nutrition program.  "We appreciate everything Don has done for our community and this program", shared Keri Carlson, Food Services Director at Manistee Area Public Schools.
The Food Services Team at MAPS continues to serve thousands of meals each week to the students of our community with daily food distribution at Manistee Middle High School.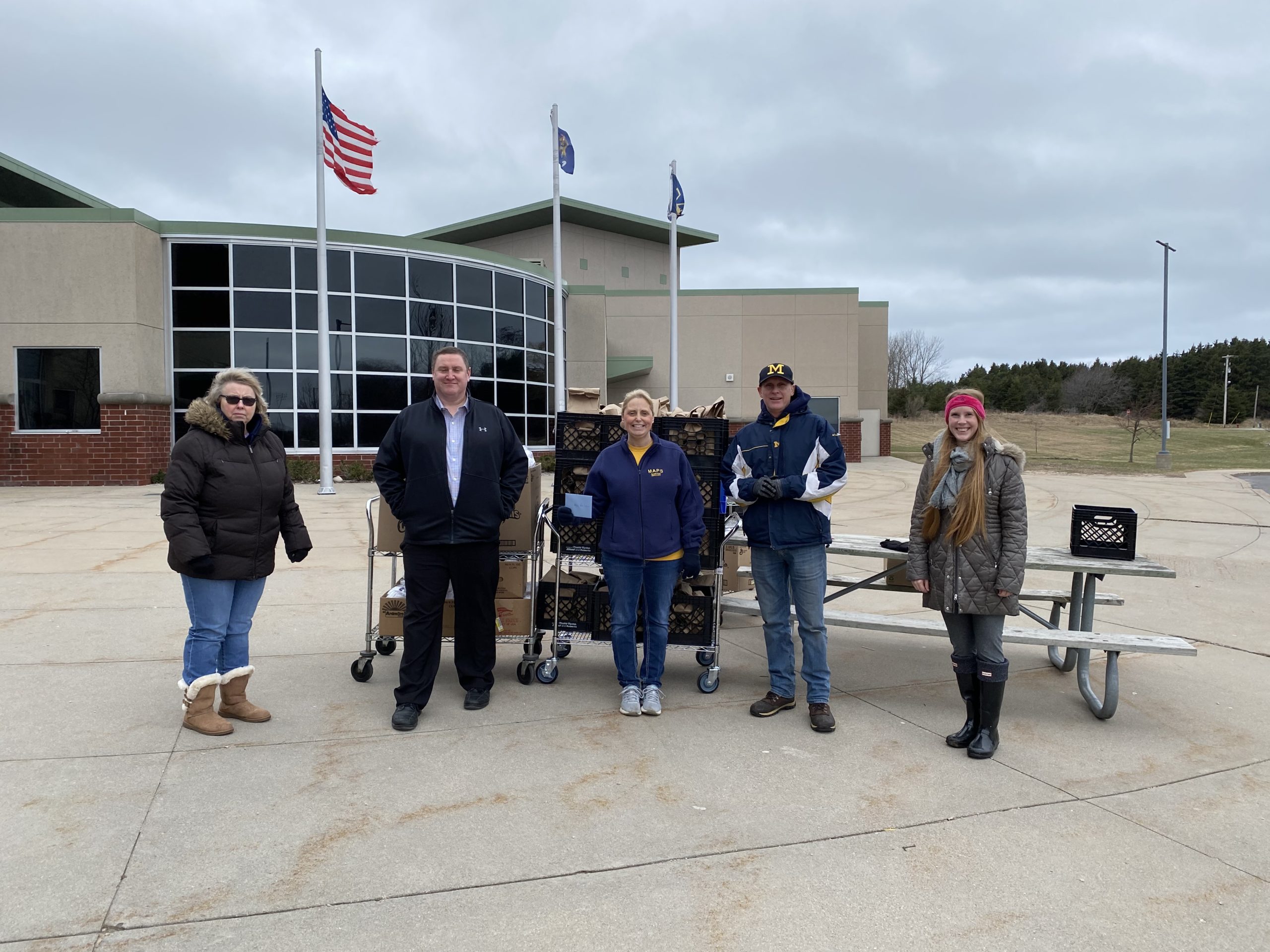 4/8/20
Meijer Manistee once again visited the MAPS Food Services school closure feeding program and made a donation of 5 cases of Hershey candy bars to be included in our lunches on Friday!  WOW! What a wonderful treat this is for our kiddos going into the holiday weekend.
3/31/20
Today the MAPS Food Services Team was visited by representatives of Manistee Meijer presenting a $1000 gift card to be used to purchase food to "put a little more in their bags". The Meijer Team drove through the food distribution line and thanked the Food Services Team for providing lunches for the kids in our community.  It feels great to have the support of the businesses of our community  and the ability to provide something extra for our students.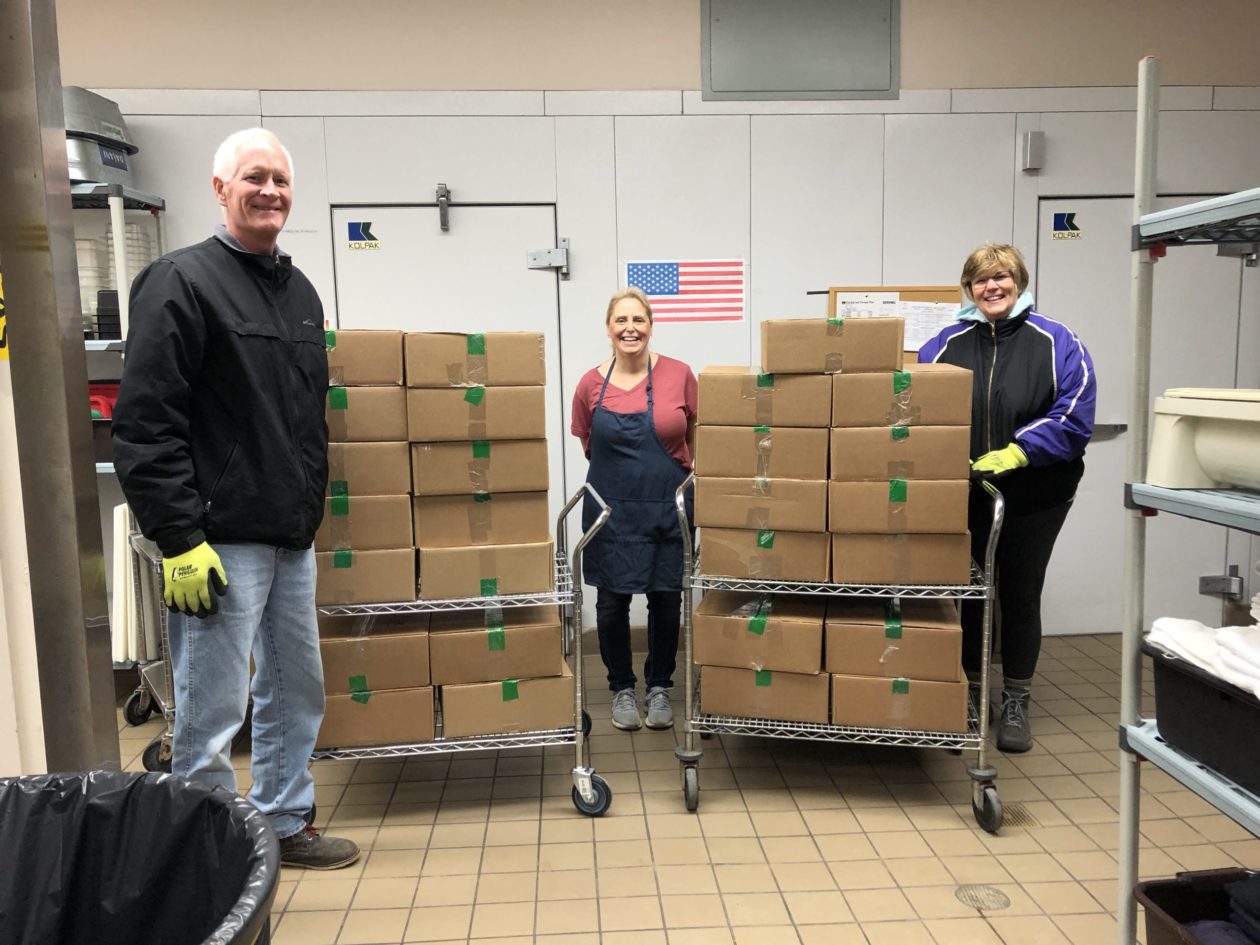 3/30/20
On Monday, March 30 Don Tomaszewski, MAPS alumni and Plant Manager of Materne North America Corporation in Grawn, donated 7000 Go Go SqueeZ flavored applesauce pouches to be included in the grab & go meals being provided through the emergency school closure student nutrition program.  "We have been touched by the generosity of Mr. Tomaszewski. He and other members of our community have reached out to help in the effort to ensure nutrition for our students at a time when they are most in need. It's inspiring.", shared Keri Carlson, Food Services Director at Manistee Area Public Schools.
The Food Services Team at MAPS is beginning their third week of daily food distribution at Manistee Middle High School.  From Monday, March 16th through Monday, March 30th, Manistee Area Public Schools has distributed 8,525 meals to area students. On Friday, March 27th alone 2,490 meals were served to feed students through the weekend. To put this in perspective, on a typical school day the district will serve an average of 120 breakfasts and 430 lunches.
"We feel fortunate to be able to serve the students of our community with proper nutrition during this very challenging time. Through the generosity of people, such as Mr. Tomaszewski stepping up to help in this effort, we really feel a true sense of community.", said Ron Stoneman, Superintendent of Manistee Area Public Schools. "Due to the commitment made by Governor Whitmer and the Michigan Department of Education as well as community donations, we will be able to continue this effort as long as it is needed."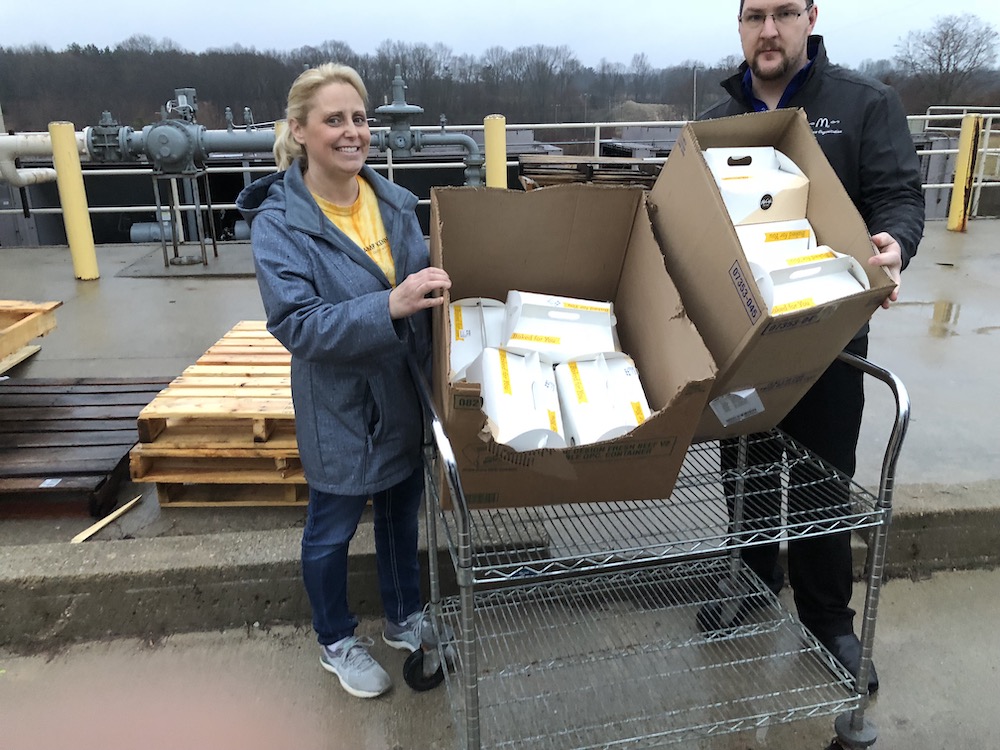 3/19/20
The MAPS Food Services Team had a visit Thursday, March 20 from Patrick Stallings of Manistee McDonald's who made a generous donation of 150 muffins to be distributed to students through the nutritional service being provide daily by the MAPS district. The District appreciates their thoughtful and generous offering of assistance in this effort. Together the Manistee community is providing help to those who need it most.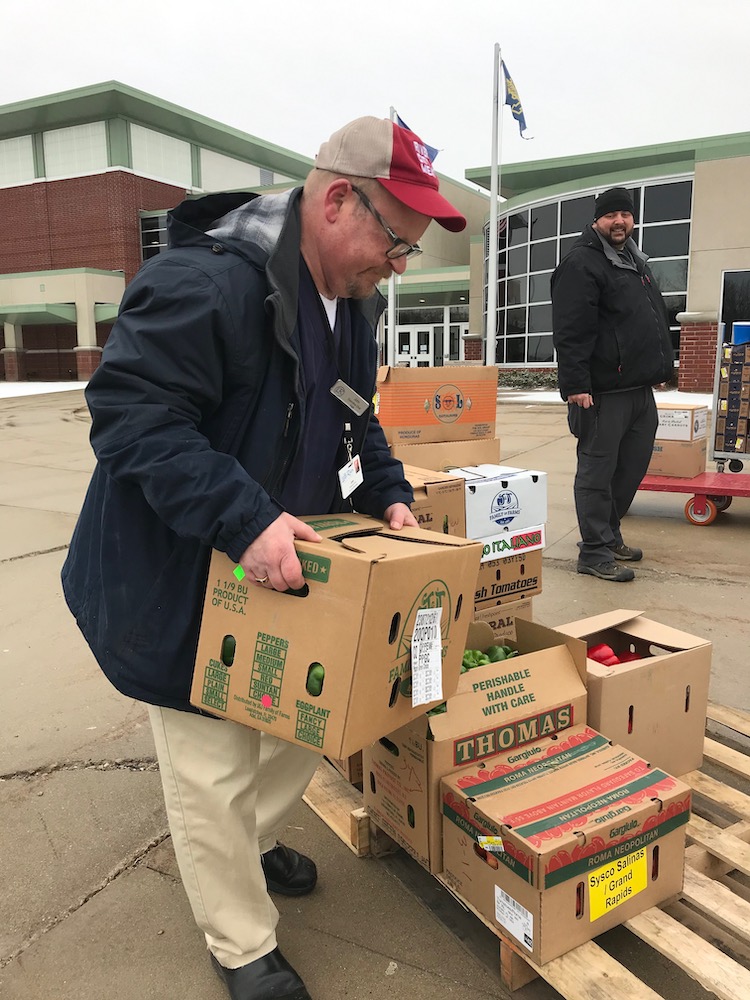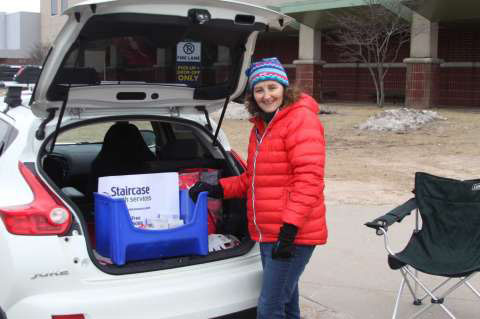 3/17/20
Manistee Area Public Schools, in their effort to help feed the students of the Manistee community during the unplanned school closure, was joined by staff members of the Little River Casino Resort and Staircase Youth Services who provided generous donations of much needed food and toiletry items for the families of Manistee.
"We are fortunate to have been able to quickly respond to the needs of the students in our community with a nutrition services program that is now serving an average of more than 200 breakfast and lunch meals per day.", said Keri Carlson, Food Services Director for Manistee Area Public Schools. "It is when we are faced with difficult times, that the kindness extended by our community partners is deeply felt. It was incredible to work side by side with our friends from Staircase and the Little River Casino Resort in helping to distribute food and supplies.", said Carlson.
Manistee Area Public Schools is seeking additional opportunities to collaborate with area organizations to deliver supportive resources until normalcy can be restored in the community.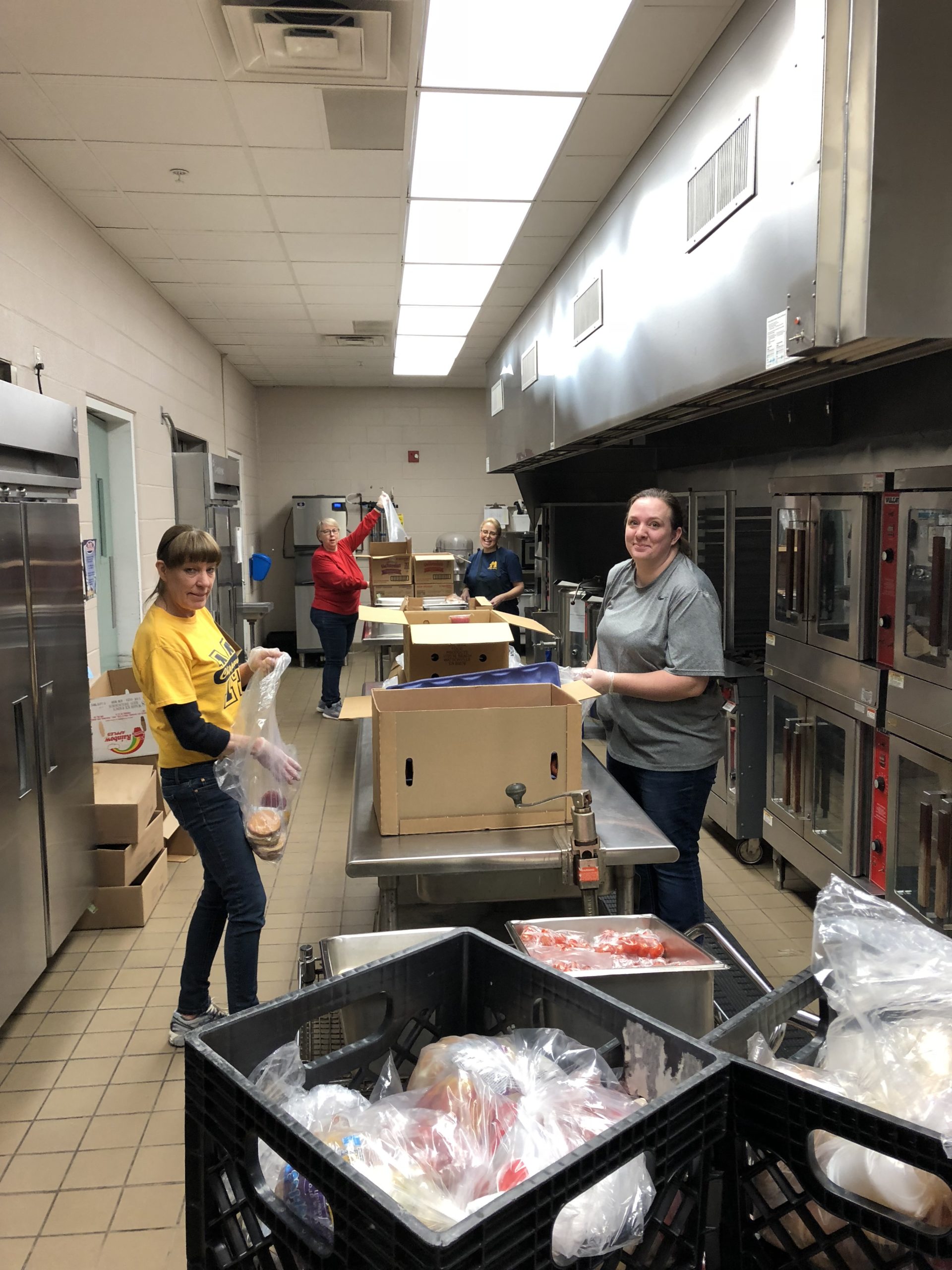 Nutrition Program Updates
3/27/20
MAPS student nutrition program is seeing continued success. Keri Carlson remains in awe of her fantastic team as they rise to the challenge each day to serve the community.  This week they were also joined in the effort to distribute meals by members of the MAPS Care Connect Team, Scott Solberg, Certified Prevention Specialist and Sonya Broadbent, Behavioral Health Therapist both from Centra Wellness Network.
Numbers to date:
Total Meals Served: 8,207
Total Breakfast: 4,214
Total Lunches: 3,993
Meals served Friday, March 27th alone: 2,490
To put these numbers in perspective, the MAPS Food Services Team will typically serve 120 breakfasts and 430 lunches per day during a regular school day.  This team is making a terrific impact on our community each day by providing this essential service.
Week One Success!
3/20/20
On Friday, March 13 the Food Services Department at Manistee Area Public Schools was charged with quickly organizing a program to feed students during the unplanned shutdown.  Due to their previous participation with the Summer Feeding Program, they had the tools in place to mobilize a plan which allowed them to start serving meals Monday through Friday, beginning Monday, March 16.
During the first week, as word got out that food was available, the number of students fed each day grew.  By Friday, when they planned to distribute enough food to make meals available through the weekend, they served over 1,700 breakfast & lunch meals.
None of this would be possible without the dedicated team of individuals that answered the call when Keri Carlson, Food Services Director shared her plan.  Her small but mighty team of Carol, Laura, Terri, and Jennifer work tirelessly each day to meet the demand.
"Serving our community is wonderful and sometimes tearful.  Everyone has been so kind and thankful when they come to pick up meals.  We have some that pick up for their own children, grandchildren, coworker's children, neighbor's children, and we see some children by themselves coming.", shared Carlson.  "There is no way we could do this without this team.  I also want to extend my appreciation to Don Olk, who has been transporting food from Kennedy to MMHS which enables us to keep working as he replenishes our stock and Andy Huber who has been out with us each day passing out meals."
Our MAPS family expresses our gratitude to all of the individuals that are making this crucial program possible.  Through the support of the Michigan Department of Education, they have created a sustainable model that will allow them to continue this effort for our community as long as it is needed.
 MANISTEE NEWS ADVOCATE HELPS TELL OUR STORY
May was Teacher Appreciation Month
Thank You, Teachers!
We want to thank the MAPS teachers for their persistence and dedication in helping our students to thrive.  In the past several weeks they have risen to a challenge that could not have been anticipated.  Their commitment inspires us. 

Can you Zentangle?
Mrs. Wahr wants you to try a fun and simple way to design a fantastic art creation all your own! Will you try Zentangle?
MHS Girls Soccer Issues a Challenge!
The MHS Girls Varsity & JV Soccer Team created a fantastic and fun way to "kick off" Spring and showcase their soccer and passing skills with their "substitute ball" while "Staying Home, Staying Safe!"  Click on the attached VIRTUAL film.  The Team's "CHIP CHALLENGE" is to be featured this Friday (April 3) morning on 9&10News — be watching for it!
"Way to go Girls Soccer Team!  It's so fun to see you connecting during this time," said Soccer Coach Jaclyn Trahan, "and we appreciate your creativity and giving all of us a HUGE SMILE."   Coach Trahan challenges other Coaches and MAPS Teams/Activities to come up with their own creative ways to give us a grin while following the "stay home, stay safe" guidelines.  
Mrs. Erdman Ask for Your Help!
Mrs. Erdman has been telling stories to her special friends and has run out of stories to share. She needs your help!
CHIP SHOTS
Chips Rise to the Challenge
Chips Challenge #8 Gallery
Chips Challenge #7 Gallery
Stacey Andrews-Ramsey Recreates Diego Rivera's The Flower Seller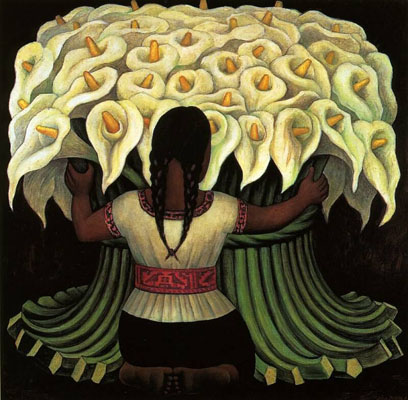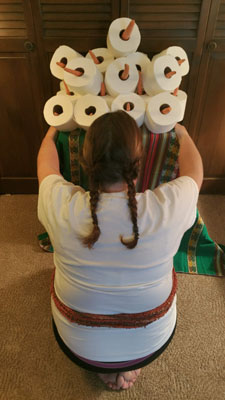 Michelle Wilson recreates Innocence (L'innocence) by William Adolphe Bouguereau (1893)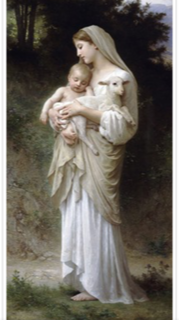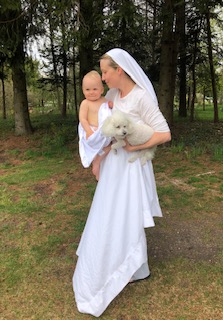 Hannah Starmann recreates Andy Warhol's 100 Cans (1962) as 100 Rolls Minus 80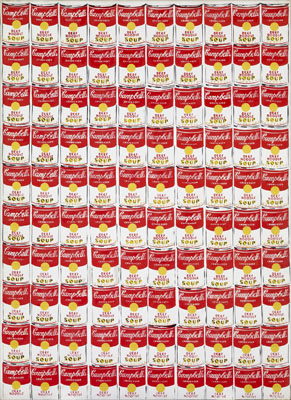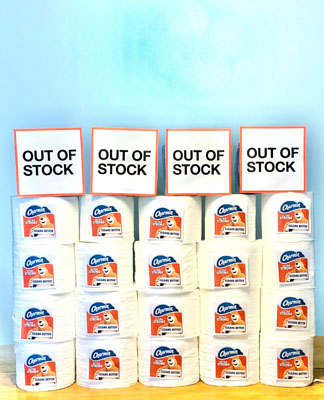 Chips Challenge #6 Gallery
Chips Challenge #5 Gallery
Chips Challenge #4 Gallery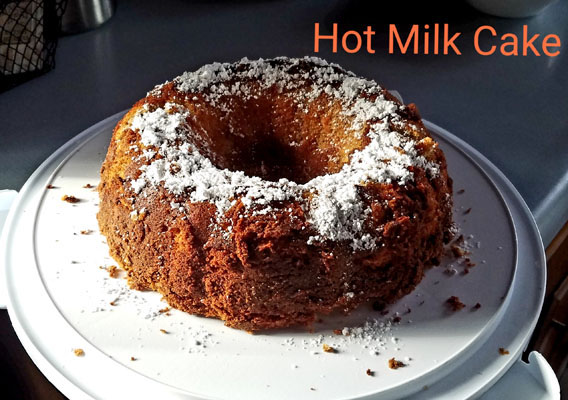 Ms. O'Connor's Old Fashioned Hot Milk Cake Recipe
Ingredients
1/2 cup butter
1 cup milk 
2 teaspoons vanilla extract
4 eggs at room temperature
2 cups sugar
2 cups all-purpose flour
2 teaspoons baking powder
1 teaspoon Salt
Powdered sugar for dusting
Instructions
Preheat the oven to 325°F. Grease and flour a 12-cup tube pan or Bundt cake pan.
In a small saucepan over low heat, melt the butter. Stir in milk and vanilla and continue to heat until small bubbles form around the outside of the pan and the mixture is very hot but not boiling. Reduce heat to low.
Meanwhile, in an electric mixer fitted with the whisk attachment, combine eggs and sugar on medium-high speed for 5 minutes. In a medium bowl, sift together flour, baking powder, and salt.
Once the egg and sugar mixture has tripled in volume, slowly add the hot milk mixture, mixing on low speed until incorporated. Add the dry ingredients in two batches, mixing after each addition until just incorporated.
Pour the batter into the prepared pan and bake for 1 hour, checking 5 minutes prior to baking end time. A toothpick inserted into the middle of the cake should come out clean, with a few crumbs attached, but do not over-bake.
Cool in the pan for 10 minutes before inverting onto a cooling rack or serving plate to cool completely. Dust with powdered sugar!
Chips Challenge #3 Gallery
Chips Challenge #2 Gallery
Chips Challenge #1 Gallery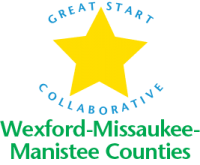 You are Invited to Virtual Play Group!
During the month of May the Great Start Collaborative has scheduled daily activities to help families reconnect virtually.  Click the button below to view their calendar filled with fun ways for kids and their parents to interact online.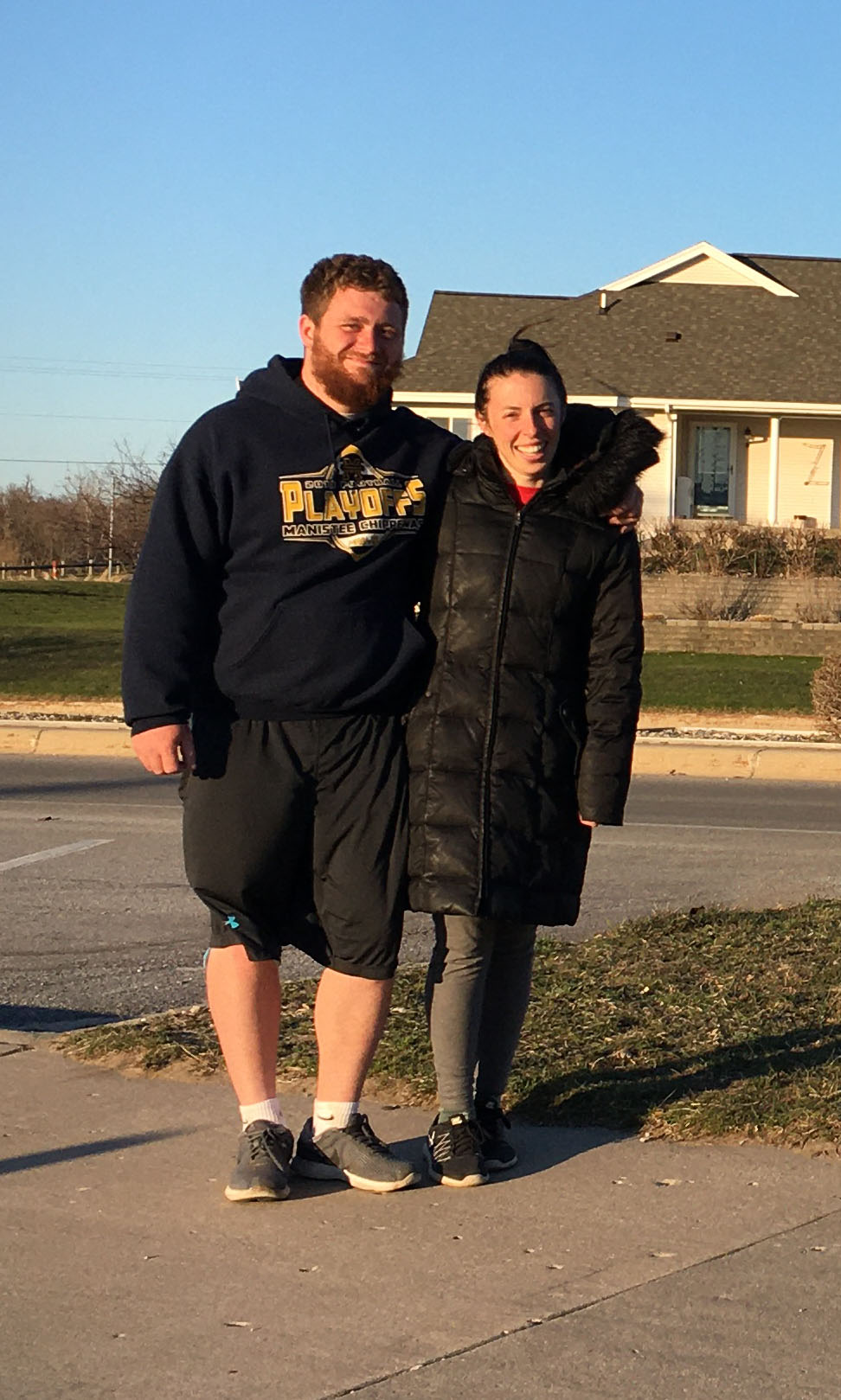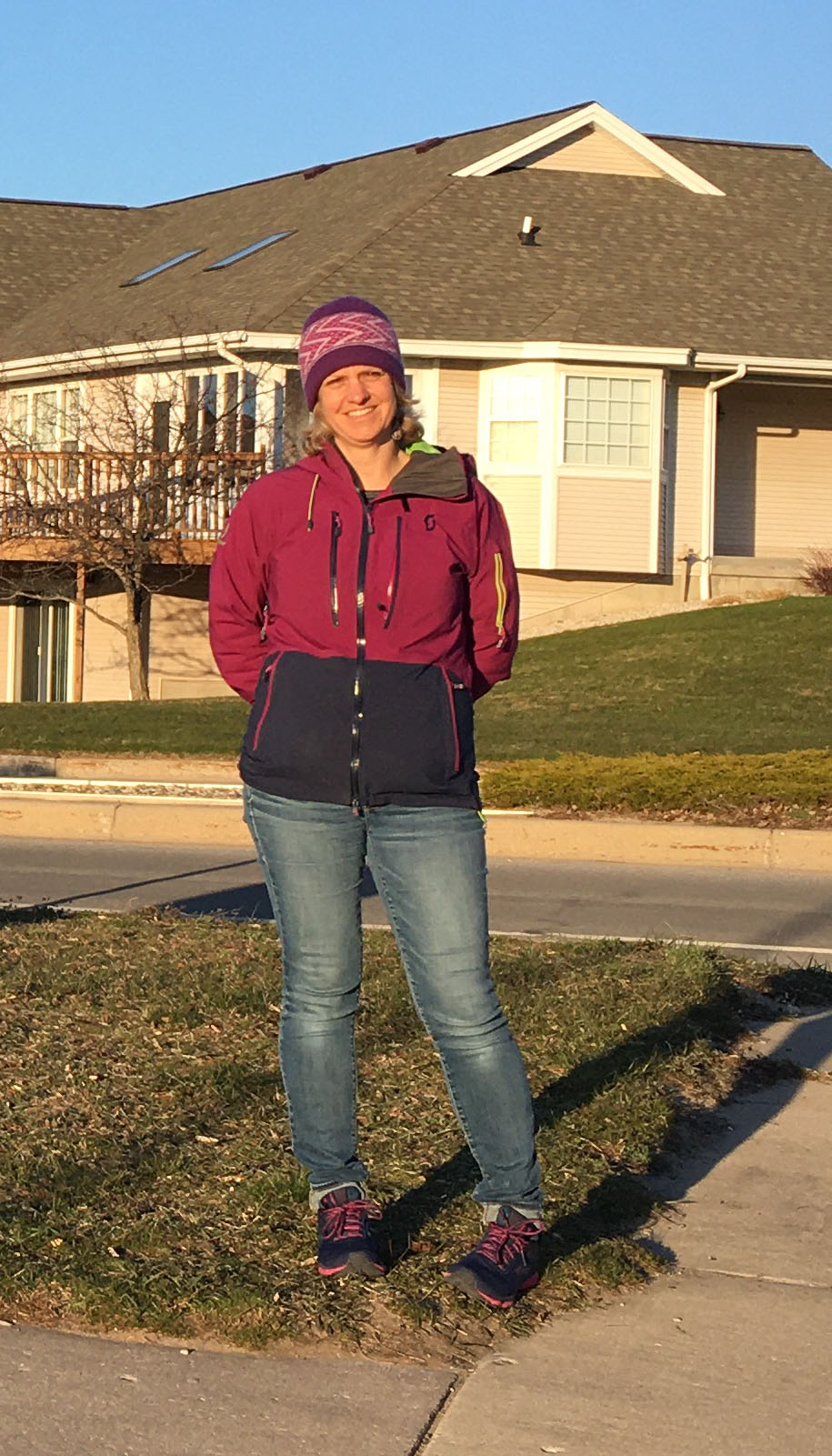 Sunday Sunset Stroll & Smiles
Four Chips were out for a walk, enjoying some fresh air when they crossed paths with each other. While being mindful of social distancing, engaged couple, Kennedy 5th grade teacher, Jaclyn Trahan and fiance', Assistant Coach for MHS Varsity Football, Jason Kaminski, MMHS Language Arts teacher Polly Schlaff, and Central Office Secretary Nancy Day walking her dog, took a moment to reconnect.  We all very much miss our fellow Chips and look forward to the day when we can all be together again!
MAPS ATP parent organization is helping us get the word out about opportunities for our students and families to stay engaged during the school closure. It is through the efforts of these dedicated parents that many school initiatives are made possible. Please take a look at their offerings and consider joining their effort to support our Chips!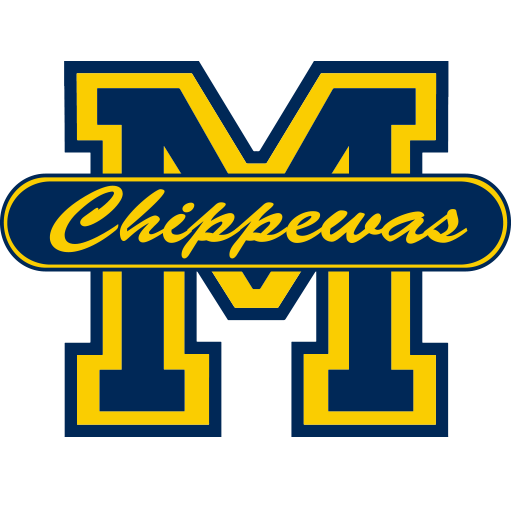 Action Team for Partnership (ATP)
What is ATP?: ATP is our parent-teacher group for all of the MAPS Elementary buildings – Madison, Jefferson, and Kennedy
Parents who become involved in their child's education can make a positive difference. Contact Julia Raddatz raddatzj@manistee.org, or Joanie Wiersma jwiersma@manistee.org for more information or to join our ATP family.
What are the objectives of the ATP?
The Manistee Area Public Schools parent group Action Team for Partnership (ATP) is a group of dedicated parents that spearhead projects to benefit our students. It is similar to a Parent Teacher Organization (PTO) only a little more prescriptive and based on committees, including:
Parenting
Communicating
Volunteering
Learning at Home
Decision Making
Community Collaboration
What does ATP do?
We fundraise to help support our schools and students. We pay for field trips, school supplies, recess/playground equipment, books, staff appreciation activities, and more! We also organize many family events: Fall Carnival, Daddy-Daughter and Mother-Son nights, Holiday Caroling, Birthday Lunches, Book Fairs, and Santa Shop are some examples.
ATP Points Tracker
Starting January 2019, ATP is starting a point tracker for volunteers!
How do I earn points?
Every ATP event (popcorn day, slushy day, winter carnival, etc.) every 2 hours you volunteer, you earn 1 point.
For showing up to our ATP meeting that's once a month, you earn 1 point.
For suggesting a friend to volunteer & they show up for at least 2 hours, you earn 1 point.
All the points you earn will be entered for a drawing. At the end of the year, we will choose two winners. We hope to have a ton of volunteers!