Nurturing young learners with guiding principles, we are dedicated to making the classroom experience fun and rewarding. Our practical tools and techniques help your students begin their learning experience on the right foot. Great beginnings create future leaders.
Chips Lead!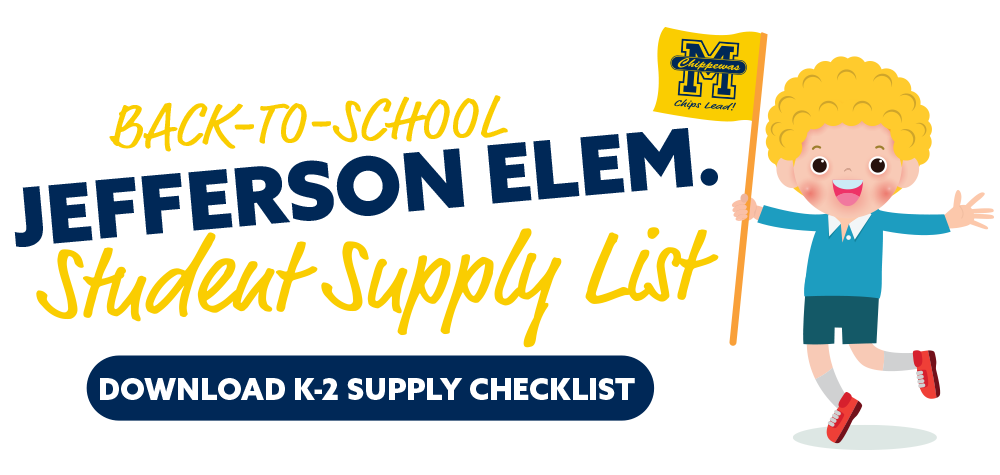 COVID-19 NOTIFICATION
In an effort to keep our MAPS community informed, below we are providing notification regarding any COVID-19 concerns related to our District.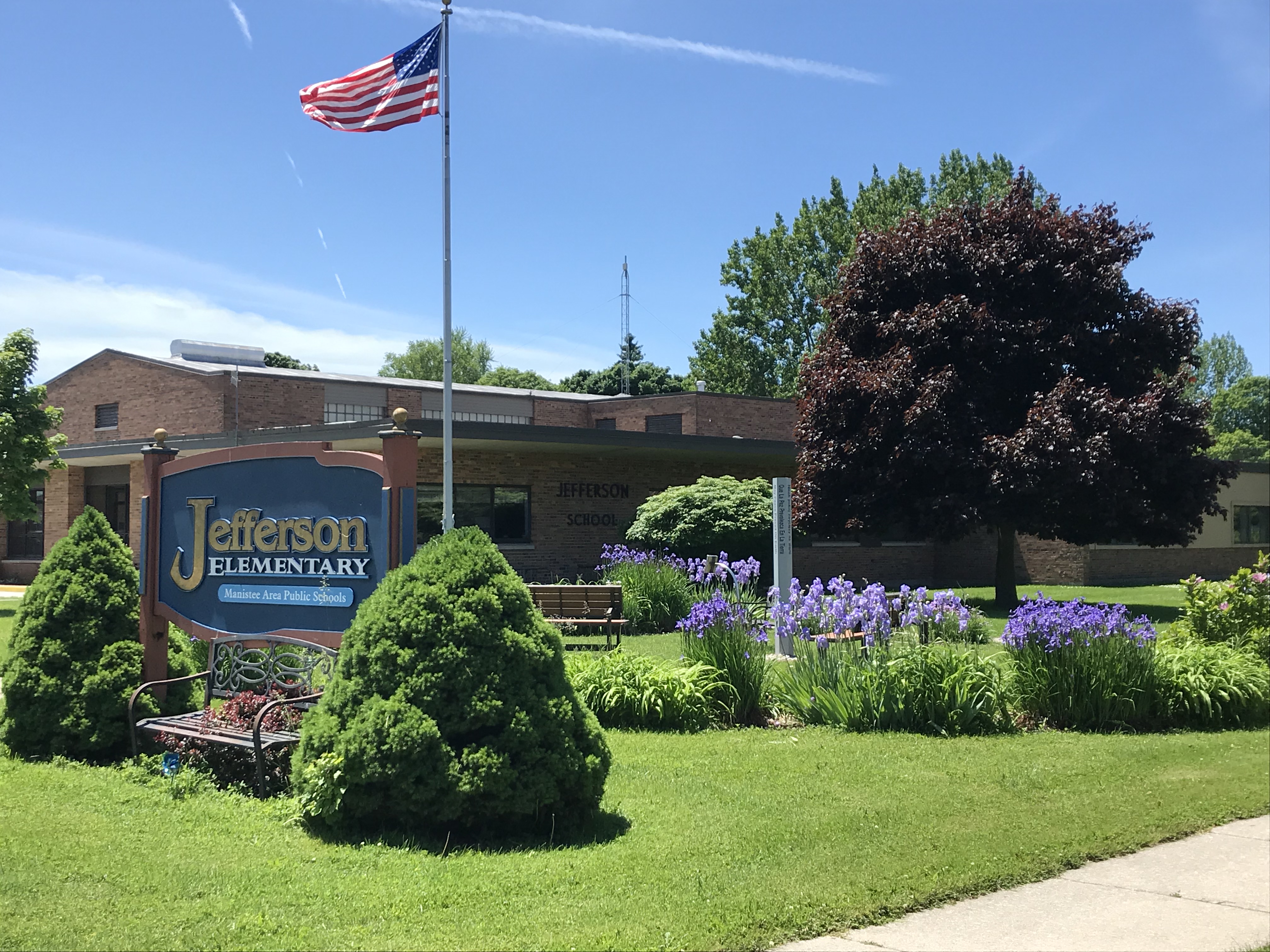 Time to Register for Pre-School & Kindergarten!
The time has come to start planning for your Little Chips entry into Pre-School or Kindergarten! You can register to receive your information packet and a special surprise for your little one!  Just follow the link below.
Food Service Program
With support from the United States Department of Agriculture and Michigan Department of Education, Manistee Area Public Schools is grateful to be able to extend free meals for all children 18 and younger, and students with disabilities up to 26 years of age, in our Manistee community through the summer of 2021.  Once funding is no longer available, our Food Service Department will return to the National School Lunch Program parameters for public school food service.
MAPS will be serving all in-person learners free breakfast and lunch every school day at each building in the district.  We will also be offering free Grab & Go meals Mondays and Thursdays at Manistee Middle High School at MMHS at 525 Twelfth Street from 9 am to 10 am.  This food service program is available to all MAPS online learners in addition to any Manistee community families with children 18 & younger and students with disabilities up to 26 years of age.
Grab & Go Food Service program details:
Grab & Go meal service will offer breakfast and lunch meals distributed Mondays and Thursdays from 9 am to 10 am each week.

Curbside pick-up will be available at the MMHS main entrance drive at the student drop off area.

Meals provided on Monday will be breakfast & lunch for 3 days.

Meals provided on Thursday will be breakfast & lunch for 4 days to provide meals through the weekends.

Families of in-person learners are also able to pick up 2 breakfast and 2 lunch meals for their students on Thursdays to provide food through the weekend, following the same pick up instructions above.

If a holiday, snow day or school day scheduled to be off occurs on a Monday, the meal pick up will be Tuesday.

If a holiday or school day scheduled to be off occurs on a Thursday, the meal pick up will be Wednesday.  (Example Thanksgiving)

If a snow day, or other closure, occurs on Thursday meal pick up will be Friday.
Summer School Students
We will be serving meals to all students attending summer school within the building.  Only summer school students can be served indoors at this time.  The district will reevaluate early July, whether we can open to the public for daily service inside.
Students attending summer school can also request meals to be taken home for the weekends. Please make your request with one of our Nutrition Services team members or send an email to kcarlson@manistee.org to place an order for a Thursday meal pick-up after class.
We are grateful for the ability to continue providing this important service for the children of our community through the funding support of Federal and State agencies.
Through the efforts of the Manistee Lodge No. 228 of Free & Accepted Masons and the Michigan Masonic Charitable Foundation's Community Charities Program, new bikes and helmets are given away to local school students as a part of its "Bikes for Books" reading...
read more
---
Location: 515 Bryant Avenue Manistee, MI 49660 | Map
Telephone: 231-723-9285
Fax: 231-398-2021
School Office Hours: M-Th: 7:30am – 4pm, Friday 7:30am – 3pm
---
Administrative Team
Principal: Julia Raddatz – raddatzj@manistee.org    
Administrative Assistant: Connie Miller – camiller@manistee.org
View Jefferson Staff
Administrative Staff
Julia Raddatz, Principal   raddatzj@manistee.org
Connie Miller, Administrative Assistant   camiller@manistee.org
Instructional Staff
Elizabeth Adams, Kindergarten    eadams@manistee.org
Krista Bennett, Math Coach   kbennett@manistee.org
McAnn Bradford, Second Grade  mbradford@manistee.org
Linda Coyle, Special Education  lcoyle@manistee.org
Andrea Dejong, Second Grade   adejong@manistee.org
Isabella Doolittle, Second Grade   idoolittle@manistee.org
Deb Erdman, First Grade  derdman@manistee.org
Amanda Feyen, Music afeyen@manistee.org
Debbie Forward, First Grade dforward@manistee.org 
Chasity Gouker, Title I Reading/Literacy Coach cgouker@manistee.org
Staci Johnson, First Grade sjohnson@manistee.org
Cindy Lundberg, Kindergarten  clundberg@manistee.org
Tracy Shimel, SafeNet  tshimel@manistee.org
Christine Slawinski, Kindergarten cslawinski@manistee.org
Bryan Tomaszewski, Second Grade  btomaszewski@manistee.org
Allison Veine, Kindergarten aveine@manistee.org
Michelle Wilson, First Grade mwilson@manistee.org
Para-Professionals
Mary Chick  mchick@manistee.org
Andi Jones  ajones@manistee.org
Rachel Lindeman  rlindeman@manistee.org
Amy Miller amiller@manistee.org               
Kristie Schlafley  kschlafley@manistee.org
Clayton Slawinski  cbslawinski@manistee.org
Anna Wojcik  awojcik@manistee.org
Julie Zajac  jzajac@manistee.org
Custodial Staff
Thomas Madsen  tmadsen@manistee.org
Robert Jacobs  rjacobs@manistee.org
Nutrition Services
Laura Olk  lolk@manistee.org
Jennifer Rogers jrogers@manistee.org
8:00 – School Begins
Lunch Times:
11:20 – 11:55 : 1st
11:30 – 12:05 : 2nd
11:45 – 12:20 : 3rd
3:15 – School Ends
11:00 – School Ends Half Days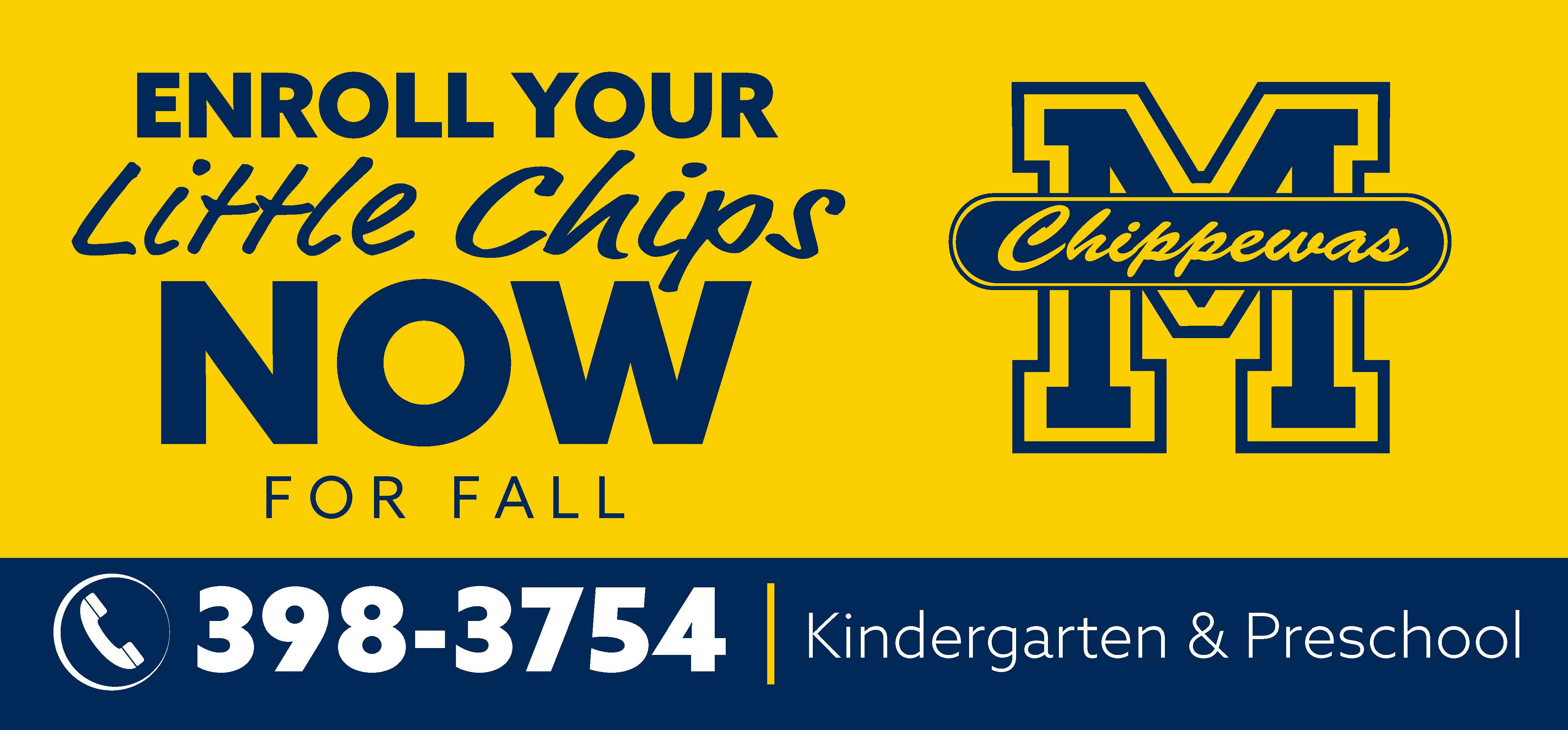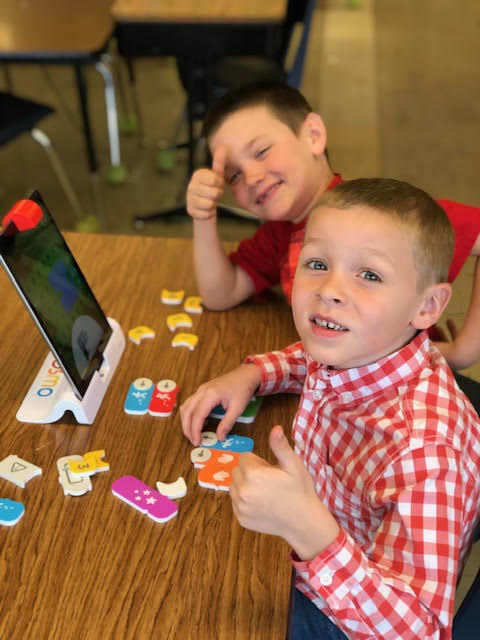 At Manistee Area Public Schools we want the very best for all of our students. We have developed a continuum of education from Pre-School to 12th Grade that support each student on their Chippewa Journey. Our devoted teachers, administrators and support staff take a very personal approach to educating students at every level. We encourage parents and community members to join us as we guide our students toward their peak potential.
Madison Early Childhood/Elementary:  Pre-school (ages 3-5)
Jefferson Elementary:  Kindergarten- 2nd grade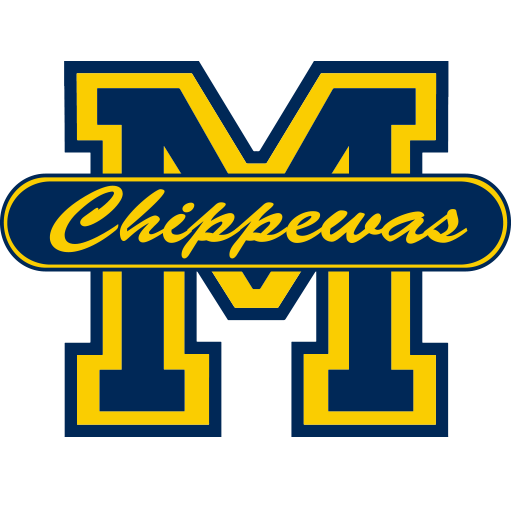 Action Team for Partnership (ATP)
What is ATP?: ATP is our parent-teacher group for all of the MAPS Elementary buildings – Madison, Jefferson, and Kennedy
Parents who become involved in their child's education can make a positive difference. Contact Julia Raddatz raddatzj@manistee.org, or Joanie Wiersma jwiersma@manistee.org for more information or to join our ATP family.
What are the objectives of the ATP?
The Manistee Area Public Schools parent group Action Team for Partnership (ATP) is a group of dedicated parents that spearhead projects to benefit our students. It is similar to a Parent Teacher Organization (PTO) only a little more prescriptive and based on committees, including:
Parenting
Communicating
Volunteering
Learning at Home
Decision Making
Community Collaboration
What does ATP do?
We fundraise to help support our schools and students. We pay for field trips, school supplies, recess/playground equipment, books, staff appreciation activities, and more! We also organize many family events: Fall Carnival, Daddy-Daughter and Mother-Son nights, Holiday Caroling, Birthday Lunches, Book Fairs, and Santa Shop are some examples.
ATP Points Tracker
Starting January 2019, ATP is starting a point tracker for volunteers!
How do I earn points?
Every ATP event (popcorn day, slushy day, winter carnival, etc.) every 2 hours you volunteer, you earn 1 point.
For showing up to our ATP meeting that's once a month, you earn 1 point.
For suggesting a friend to volunteer & they show up for at least 2 hours, you earn 1 point.
All the points you earn will be entered for a drawing. At the end of the year, we will choose two winners. We hope to have a ton of volunteers!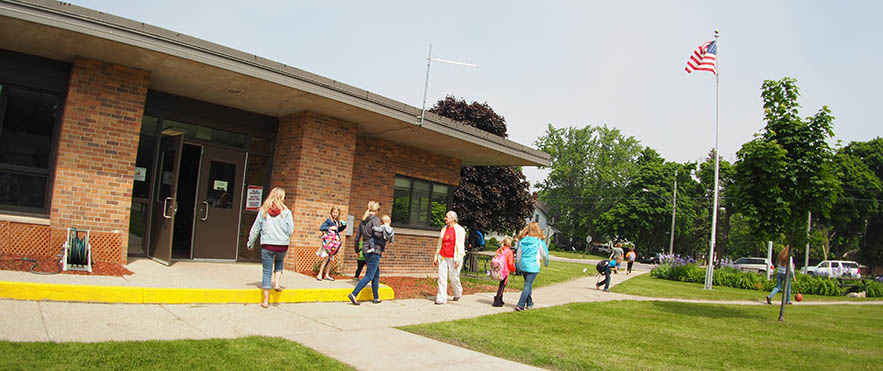 Your Chippewa Journey Continues at Jefferson Elementary
Jefferson Elementary School starts our littlest "Chips" on their educational journey with Kindergarten, 1st grade, and 2nd grade.  Students in 3rd-5th grade attend Kennedy Elementary, and 6th-12th attend Manistee Middle/High School.
We look forward to working with you and your child to provide the best education possible. By working together, your child will have a happy and successful school year. If you have any questions please contact the me at (231) 723-9285 ext. 3372, or by e-mail at raddatzj@manistee.org.
We offer the following programs throughout the year:
Safe & supportive digital learning access
One-to-one technology – iPads
Daily art activities
Community recreation opportunities
Family night activities
Peer mentoring
Grade level focused field trips
Girl & Boy Scouts
Flexible before and after school care

As Manistee Chippewas, we are all leaders in our own way. Chips Lead at school, with friends, and in the community by developing healthy relationships, using responsible decision-making and respectful communication.
T | TRUSTWORTHY — Chips always tell the truth
R | RESPECTFUL — Chips listen and are polite
A | ACCEPTING — Chips are friends to all
C | COOPERATIVE — Chips work as a team
K | KIND — Chips are thoughtful and caring
---
"TRACK" is the Manistee Area Public Schools global, district-wide, leaders platform that all educators, staff and students follow throughout their Chippewa Journey.  This initiative is connected to course curriculum,  extra curricular programs,  disciplinary procedures, and internal culture.