Welcome to Jefferson – Childcare & Pre-K – Grade 2
Nurturing young learners with guiding principles, we are dedicated to making the classroom experience fun and rewarding. Our practical tools and techniques help your students begin their learning experience on the right foot. Great beginnings create future leaders.
Chips Lead!
Please Note!
Jefferson Elementary School will be home to MAPS Childcare, Preschool, GSRP, and Kindergarten to Grade 2 for the 2022/23 & 2023/24 school years while the consolidated elementary school building is under construction. When the project is completed, and the students are relocated to the new building for the 2024/25 school year, plans for the removal of the Jefferson building will commence.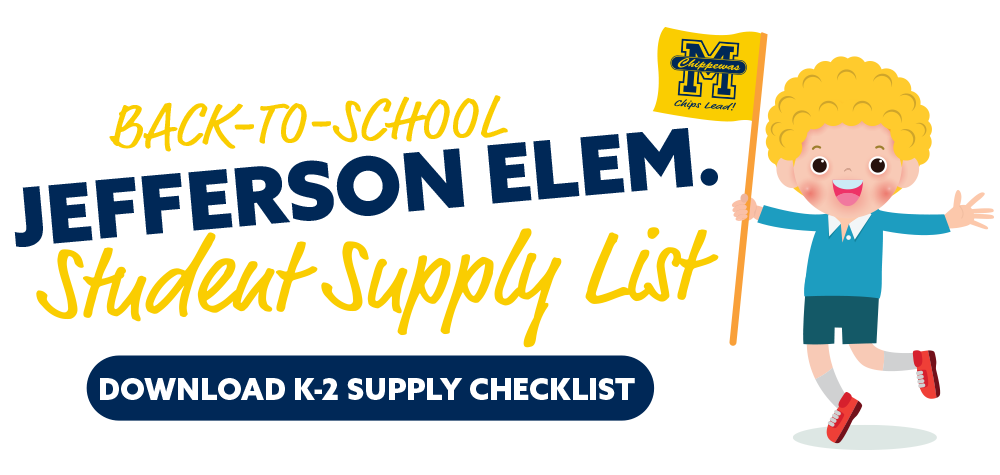 Time to Register for Pre-School & Kindergarten!
The time has come to start planning for your Little Chips entry into Pre-School or Kindergarten! You can register to receive your information packet and a special surprise for your little one!  Just follow the link below.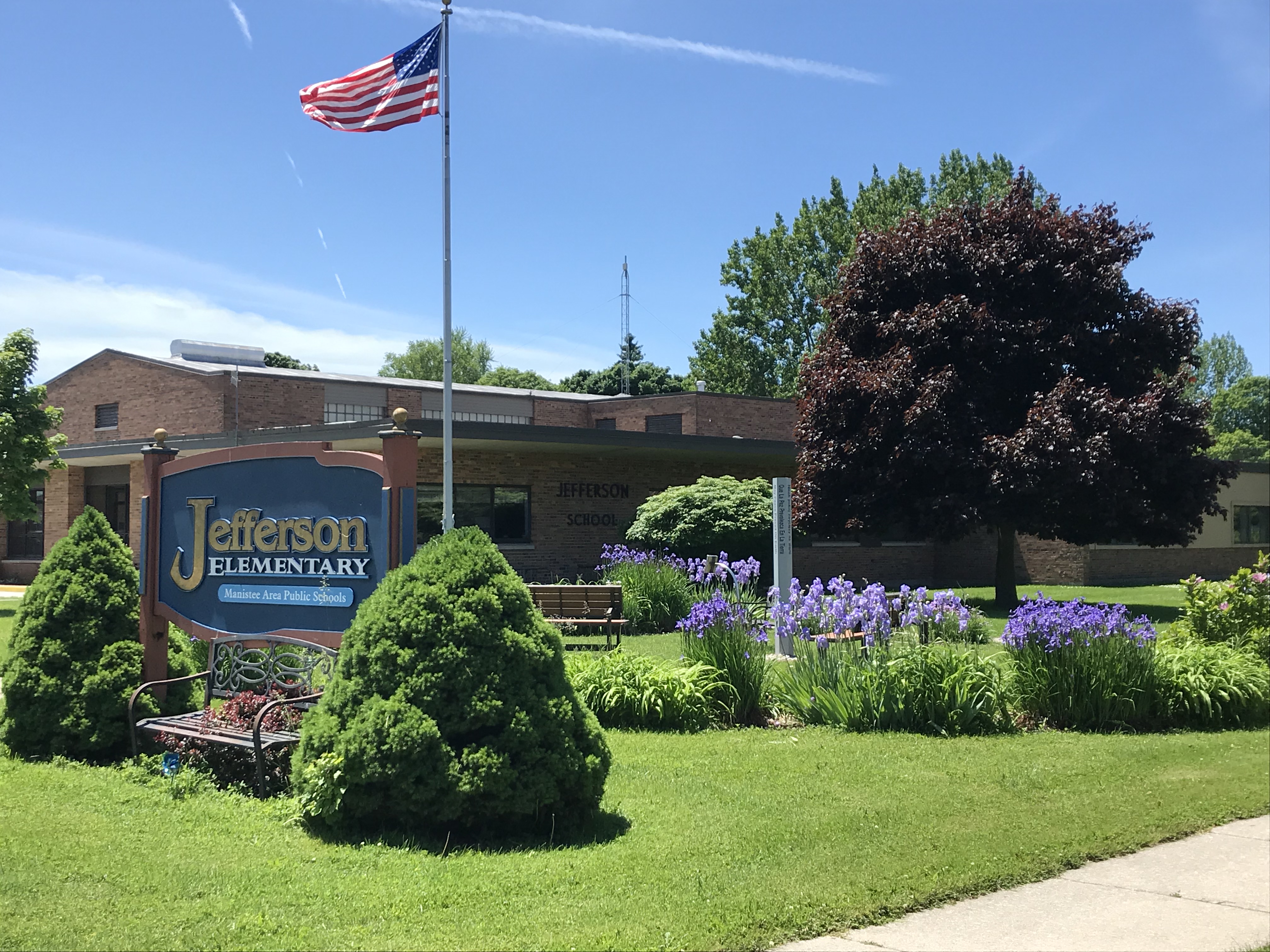 Parent Teacher Conference Information
Jefferson & Kennedy Elementary and Manistee Middle/High School will be conducting their Parent Teacher Conferences on or around the following dates/time: Thursday, October 13th in the evening (3:30pm -7:30pm) and Friday, October 14th (noon- 2 pm).  This is an opportunity for you to meet with your child's teachers to discuss their progress in school.  Your child's teacher will be discussing the following areas with you:
Conference sign-ups will begin online starting Friday, Sept 30th. 
Please follow the steps below to sign up for your preferred conference date and time.  There are only a select number of appointments for a given time slot (we recommend that you sign up early for your preferred time and date).  Time slots fill quickly so please sign up early; sign ups end at Thursday, Oct 13th at 9:00 pm. 
Directions for Conference Sign-ups
Find and click on the name of your child's

teacher. If you have

multiple children

and/or

any 6th-12th grade students

attending our schools, click on "

Register for Multiple Conferences

" and follow the prompts to schedule your child/children for several conferences.

Select your preferred date and time.

Enter required information -(e-mail address is not required, but if you enter one, you will receive an email confirmation.)

Click "Sign Up for Your Conference" near the bottom of the screen.
You're done! That's all there is to it.  
If you are unable to sign up for a time and date online, please send a note/email with three preferred times and dates to your child's teacher.  We will attempt to schedule a conference for your desired date and time but cannot guarantee your top choices as time slots fill up quickly.  
If you need additional time with a teacher, you can schedule with your child's teacher(s).

Thank you for signing up for a parent-teacher conference. We look forward to meeting with you soon.

MyConferenceTime does not sell or share student, parent or staff information 
Morning Care at Jefferson Elementary
We have created a safe and affordable option for morning care at Jefferson Elementary.
Morning care is available for students age 11 and younger at the Jefferson Elementary building beginning at 7:00 am. 

$3.00 per student Tues-Fri, $6.00 for extended Late Start Monday care, notification of schedule needed 2 weeks in advance. $485/every morning of school year if paid in advance.

Request an enrollment packet for MAPS Morning Care by filling out this form:

MAPS Morning Care

or call 723-9285.

If a student is dropped off at Jefferson without enrolling for MAPS Morning Care the daily cost will be $6.00.
We are so excited to see all our new and returning students at Jefferson Open House time. MONDAY Aug 22nd: KG Open House *scheduled by teacher throughout the day TUESDAY Aug 23rd: *Mrs. Johnson's *1st Grade Class 5:00pm-6:00pm WEDNESDAY Aug 24th: MAPS Preschool Open...
read more
---
Location: 515 Bryant Avenue Manistee, MI 49660 | Map
Telephone: 231-723-9285
Fax: 231-398-2021
School Office Hours: M-Th: 7:30am – 4pm, Friday 7:30am – 3pm
---
Administrative Team
Principal: Julia Raddatz – raddatzj@manistee.org    
Administrative Assistant: Connie Miller – camiller@manistee.org
View Jefferson Staff
Administrative Staff
Julia Raddatz, Principal   raddatzj@manistee.org
Connie Miller, Administrative Assistant   camiller@manistee.org
Instructional Staff
Elizabeth Adams, Kindergarten    eadams@manistee.org
Wendy Adamski, Elementary PE/Health    wadamski@manistee.org
Krista Bennett, Math Coach   kbennett@manistee.org
McAnn Bradford, Second Grade  mbradford@manistee.org
Linda Coyle, Special Education  lcoyle@manistee.org
Andrea Dejong, Second Grade   adejong@manistee.org
Isabella Doolittle, Second Grade   idoolittle@manistee.org
Amanda Feyen, Elementary Music afeyen@manistee.org
Debbie Forward, First Grade dforward@manistee.org 
Chasity Gouker, Title I Reading/Literacy Coach cgouker@manistee.org
Staci Johnson, First Grade sjohnson@manistee.org
Cindy Lundberg, Kindergarten  clundberg@manistee.org
Michael Rosteck, Elementary Art mrosteck@manistee.org
Tracy Shimel, SafeNet  tshimel@manistee.org
Christine Slawinski, Kindergarten cslawinski@manistee.org
Bryan Tomaszewski, Second Grade  btomaszewski@manistee.org
Emily Tomaszewski, First Grade  etomaszewski@manistee.org
Allison Veine, Kindergarten aveine@manistee.org
Michelle Wilson, First Grade mwilson@manistee.org
Sam Zeller, Elementary Coding szeller@manistee.org
Para-Professionals
Bay Anderson  banderson@manistee.org
Shawna Burns  sburns@manistee.org
Hilary Edwards  hedwards@manistee.org
Ashley Johnson  akjohnson@manistee.org
Michelle Johnson  michellejohnson@manistee.org
Katy Lacki  klacki@manistee.org
Amy Miller amiller@manistee.org
Joanie Pointer jpointer@manistee.org
Kristie Schlafley  kschlafley@manistee.org
Misty Weber  mweber@manistee.org
Custodial Staff
Max Braun  mbraun@manistee.org
Bill Cole  wcole@manistee.org
Nutrition Services
Melissa Gutowski  mgutowski@manistee.org
8:00 – School Begins
9:00 – School Begins on Late Start Mondays
3:10 – School Ends
11:40 – School Ends Half Days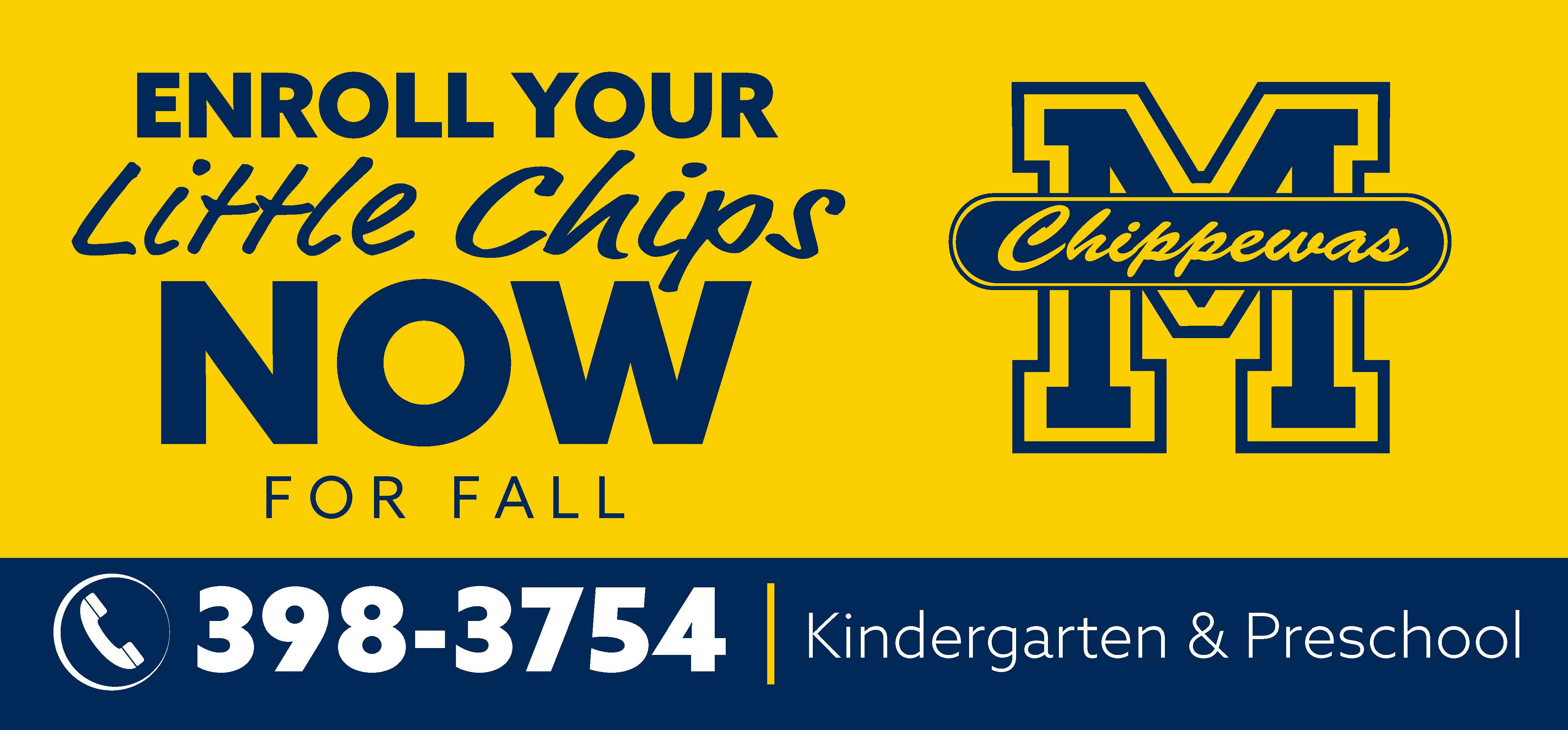 Registering for Pre-School or Kindergarten Begins Here!
Register Now!
Pre-School Entry
Will your child be (three) 3 years old or (four) 4 years old on September 1, 2022?
If yes, click the button below to share your information to start the registration process for Pre-School.
Kindergarten Entry
Will your child be (five) 5 years old on or before Sept 1, 2022?
If yes, click the button below to share your information to start the registration process for Kindergarten.
Your Chippewa Journey Begins Here!
At MAPS Early Childhood Learning, Chippewa families are afforded the resources necessary to determine the best starting point for their young learners. MAPS offers a variety of programs tailored to the student and family needs.
Commitment to our MAPS family….
It is the policy of the Manistee Area Public Schools to provide an equal opportunity for all students to learn through the curriculum offered in this district.
At Manistee Area Public Schools we want all students to become:
Responsible citizens who are ethical, productive members of a global society; take responsibility for their own actions and physical well-being; are environmentally conscious; and contribute their time; energies, and talents for the improvement of their community and the quality of life for all.
Effective communicators who posses skills in written, visual, and spoken skills.
Self-confident individuals who demonstrate a positive self-image and are caring, sensitive and flexible human beings. Life long learners understand that learning is a process, not an event.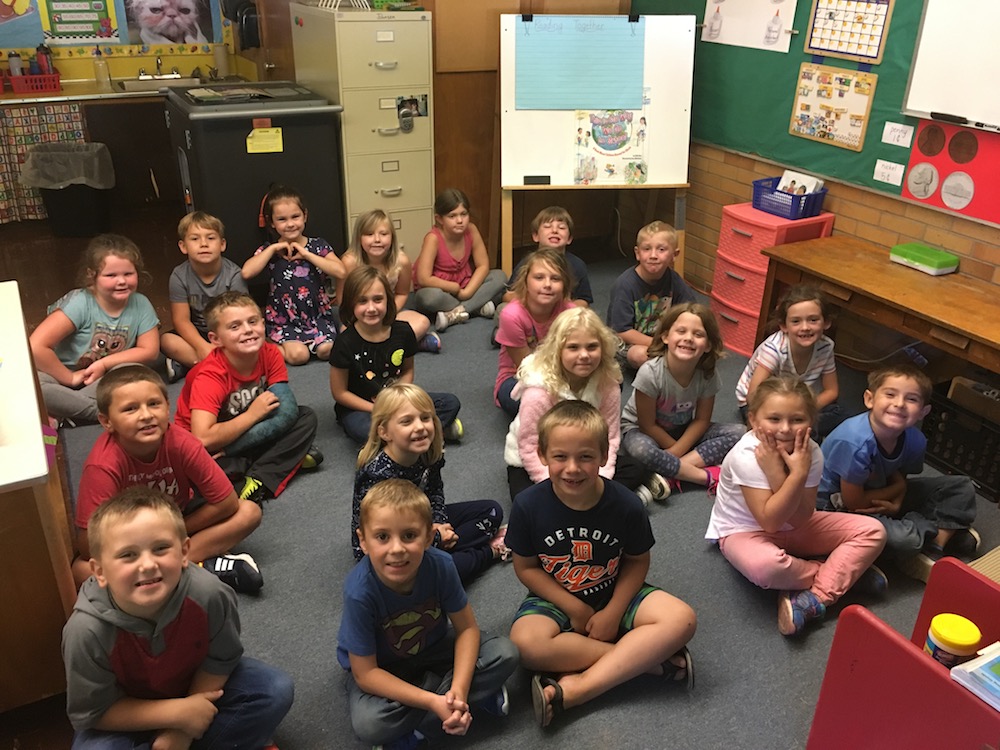 MAPS Preschool
Located at Jefferson Elementary School, MAPS Preschool has been a vital part of Manistee Area Public Schools early learners for over 15 years. Our program has been rated a 4 Star program from the Great Start to Quality rating system.
Our mission allows the children to learn, grow, play, and work at their individual levels all the while getting them ready for Kindergarten.  We are a tuition based program, and our teachers have a combined 35+ years of classroom experience. Children wishing to enroll in our 3 year old program which meets Tuesday/Thursday morning ($75 a month) must be 3 by December 1st, and those entering the 4 year old class Monday/Wednesday/Friday either morning or afternoon ($100 a month) must be 4 by December 1st.
At MAPS, Chippewa families are afforded the resources necessary to determine the best starting point for their young learners. MAPS offers a variety of programs tailored to the student and family needs.
If you have any further questions please call 398-3758 or email sludwig@manistee.org.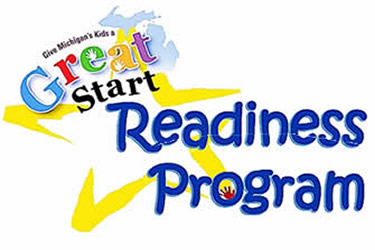 MAPS GSRP
Manistee Area Public Schools has teamed up with the Great Start Readiness Program and is now offering FREE four year old preschool to eligible families at Jefferson Elementary School.
The Great Start Readiness Program is a tuition FREE preschool that prepares children for Kindergarten. Eligible students are children of Manistee County who attain the age of 4 by September 1st of the current school year. Our program offers breakfast and lunch, as well as transportation through partnership with Dial-a-Ride. 
Please complete the application on the below of this letter and return it to Jefferson Elementary or Manistee ISD.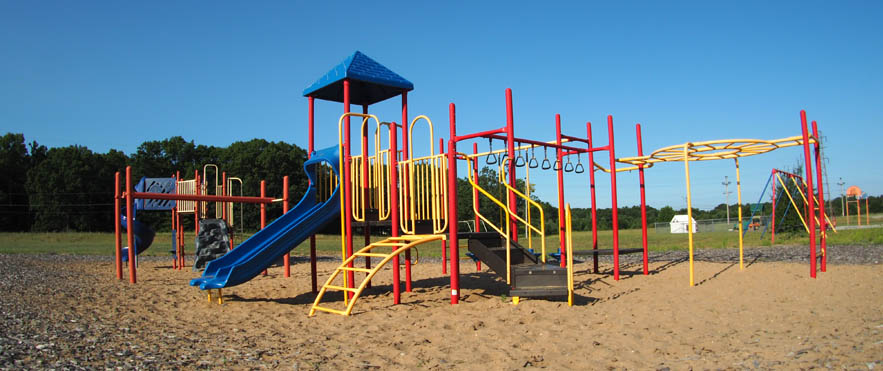 MAPS After School Care Program
MAPS After School Care Program is available at Jefferson Elementary School for MAPS students ages 5 to 12. Transportation to Jefferson from other MAPS district buildings is available. Summer care is also available. For more information please contact: Sandy Ludwig – Pre-School Teacher & After School Program – sludwig@manistee.org
Face-to-Face Home School 
MAPS offers Home to School Classes each Wednesday.  Courses are designed to encourage all area children, including MAPS students, to engage in the public school setting once a week for socialization, learning, and strong parent participation.  Art, lifetime activities (gym, aerobics, swim, and introduction to Taekwondo), drama, and choir courses are offered between 9:00am and 2:15pm each Wednesday.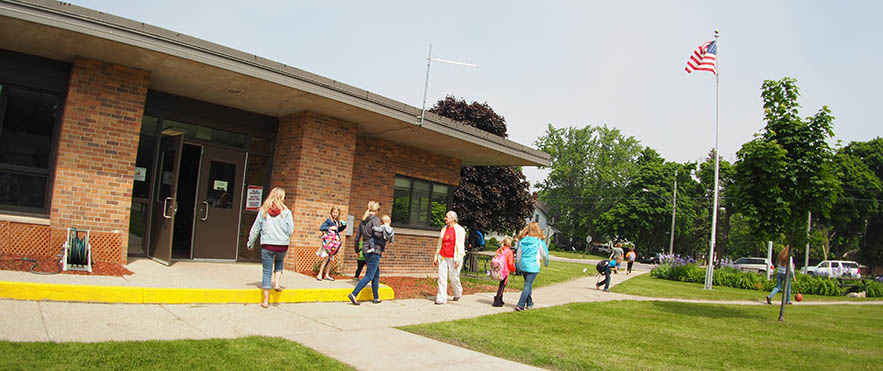 Your Chippewa Journey Continues at Jefferson Elementary
Jefferson Elementary School starts our littlest "Chips" on their educational journey with Pre-K, Kindergarten, 1st grade, and 2nd grade.  Students in 3rd-5th grade attend Kennedy Elementary, and 6th-12th attend Manistee Middle/High School.
We look forward to working with you and your child to provide the best education possible. By working together, your child will have a happy and successful school year. If you have any questions please contact the me at (231) 723-9285 ext. 3372, or by e-mail at raddatzj@manistee.org.
We offer the following programs throughout the year:
Safe & supportive digital learning access
One-to-one technology – iPads
Daily art activities
Community recreation opportunities
Family night activities
Peer mentoring
Grade level focused field trips
Girl & Boy Scouts
Flexible before and after school care

As Manistee Chippewas, we are all leaders in our own way. Chips Lead at school, with friends, and in the community by developing healthy relationships, using responsible decision-making and respectful communication.
T | TRUSTWORTHY — Chips always tell the truth
R | RESPECTFUL — Chips listen and are polite
A | ACCEPTING — Chips are friends to all
C | COOPERATIVE — Chips work as a team
K | KIND — Chips are thoughtful and caring
---
"TRACK" is the Manistee Area Public Schools global, district-wide, leaders platform that all educators, staff and students follow throughout their Chippewa Journey.  This initiative is connected to course curriculum,  extra curricular programs,  disciplinary procedures, and internal culture.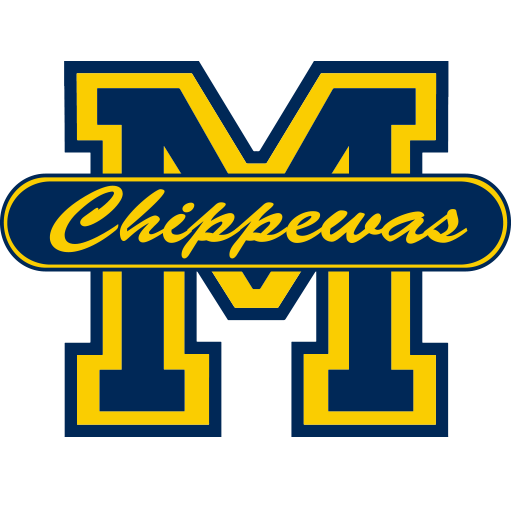 Action Team for Partnership (ATP)
What is ATP?: ATP is our parent-teacher group for all of the MAPS Elementary buildings – Jefferson and Kennedy
Parents who become involved in their child's education can make a positive difference. Contact Julia Raddatz raddatzj@manistee.org, or Joanie Wiersma jwiersma@manistee.org for more information or to join our ATP family.
What are the objectives of the ATP?
The Manistee Area Public Schools parent group Action Team for Partnership (ATP) is a group of dedicated parents that spearhead projects to benefit our students. It is similar to a Parent Teacher Organization (PTO) only a little more prescriptive and based on committees, including:
Parenting
Communicating
Volunteering
Learning at Home
Decision Making
Community Collaboration
What does ATP do?
We fundraise to help support our schools and students. We pay for field trips, school supplies, recess/playground equipment, books, staff appreciation activities, and more! We also organize many family events: Fall Carnival, Daddy-Daughter and Mother-Son nights, Holiday Caroling, Birthday Lunches, Book Fairs, and Santa Shop are some examples.
ATP Points Tracker
Starting January 2019, ATP is starting a point tracker for volunteers!
How do I earn points?
Every ATP event (popcorn day, slushy day, winter carnival, etc.) every 2 hours you volunteer, you earn 1 point.
For showing up to our ATP meeting that's once a month, you earn 1 point.
For suggesting a friend to volunteer & they show up for at least 2 hours, you earn 1 point.
All the points you earn will be entered for a drawing. At the end of the year, we will choose two winners. We hope to have a ton of volunteers!