Registering for Pre-School or Kindergarten Begins Here!
Register Now!
Pre-School Entry
Will your child be (three) 3 years old or (four) 4 years old on September 1, 2022?
If yes, click the button below to share your information to start the registration process for Pre-School.
Kindergarten Entry
Will your child be (five) 5 years old on or before Sept 1, 2022?
If yes, click the button below to share your information to start the registration process for Kindergarten.
Welcome to Manistee Area Public Schools
Time to Sign Up for MAPS Kindergarten & Pre-School 
Register Today!
We are excited to serve as your first step on the "Chippewa Journey" that begins in early childhood and continues through high school!
Jefferson Elementary:  Childcare & Pre-K – 2nd grade
Manistee Area Public Schools will be offering dates for Kindergarten and Pre-School Round Up open houses in May.  Registration information can be submitted online by clicking on one of the buttons below.  Please send us your information ASAP. Once we receive your information, we will send to you a registration packet along with something special for your student!  
Thank you for considering MAPS Pre-School and Kindergarten for your student, we look forward to meeting your family!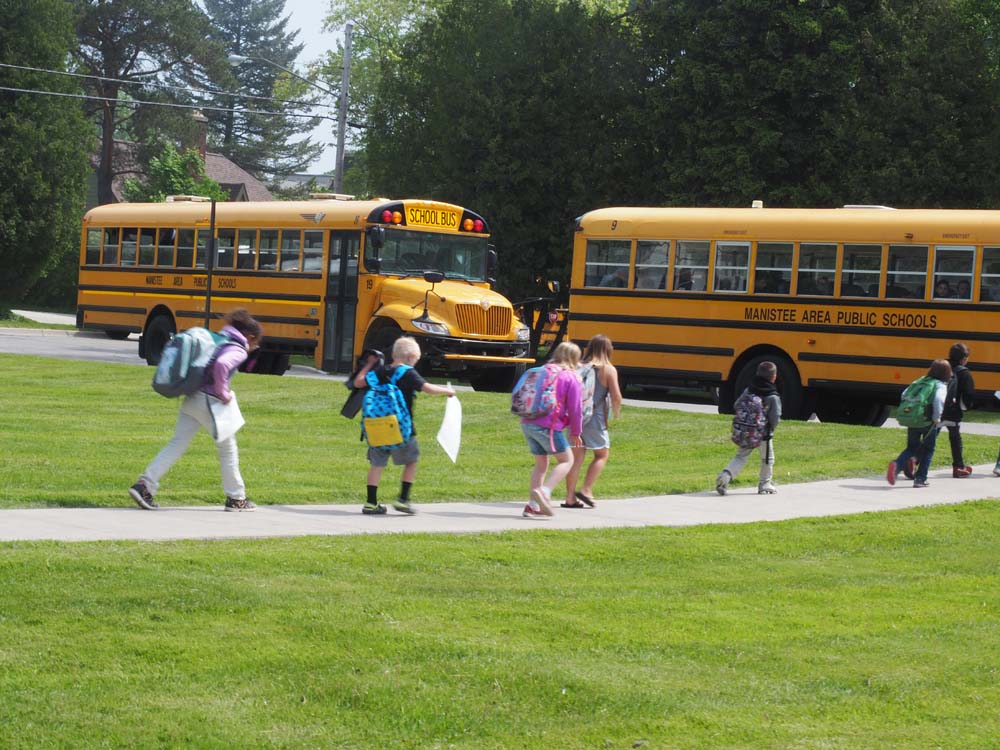 Mission
"Chips lead by providing an inclusive, high-quality, diverse educational environment that inspires and fulfills the goals of all learners at every stage of their journey."
Vision
"Leading a connected Manistee learning community, which supports the educational journey of each individual student, delivering The Chippewa Edge."
Chips Lead!
Important Information for Families!
---
FIRST….Register today to receive an information packet for starting the 2022-23 school year and a special gift for your kiddo!
Mandatory Information Needed to Enroll
Official birth certificate

Immunization records

Last 4 digits of the student's social security number
Other Suggested Documentation if Applicable:
Proof of current Hearing/Vision Screening (screenings will be offered at no charge during clinic if needed)

Individualized Education Plan (IEP) – if applicable

Parental Rights/Custody Documentation – if applicable
Next:
Submit registration documents
Have copies of the required documents made
If you have any questions please contact Connie at Jefferson Elementary School at 723-9285.  We look forward to welcoming you and your child to the MAPS family!
Please submit your information to us ASAP!  
Please click the button above that matches your child's age and complete the questions.  We will receive it at Jefferson Elementary and will send follow up information as it becomes available.
If your child was in the GSRP,  Headstart, or MAPS Preschool program during the 2021-2022 school year, he/she WILL still need to register for Kindergarten.
In preparation for the construction of our new elementary school, MAPS Pre-School and GSRP students will be attending school at the Jefferson Elementary building for the 2022-23 school year. The classrooms and outdoor play space have been prepared to meet the needs of our youngest learners at Jefferson, where they will be attending with our Kindergarten through 2nd grade students.
If you have questions or need assistance please reach out to us: Jefferson Elementary Office: Call: 231-723-9285 or Email: camiller@manistee.org
Frequently Asked Questions
I don't have a copy of my child's birth certificate, what do I do?
Most county clerk's offices have an option to order birth certificates online and mailed to you for a fee.  Search online using the name of the county where your child was born, add county clerk, and birth certificate. (ex:  Wexford County Clerk, Birth Certificate.)  *We recommend you get multiple copies as they come in handy over the years!
I'm not sure what to do about immunizations right now.
Manistee Area Public Schools has a clinic for students located at the MMHS campus. 

The Child And Adolescent Health Center

is available for immunizations.  Call for an appointment at (231) 887-4801.

Manistee County Health Department #10 is also scheduling immunizations regularly

(231) 723-3595

.  

If your child is unable to receive immunizations due to allergies, health conditions, etc, this must be registered through the Health Department before school starts.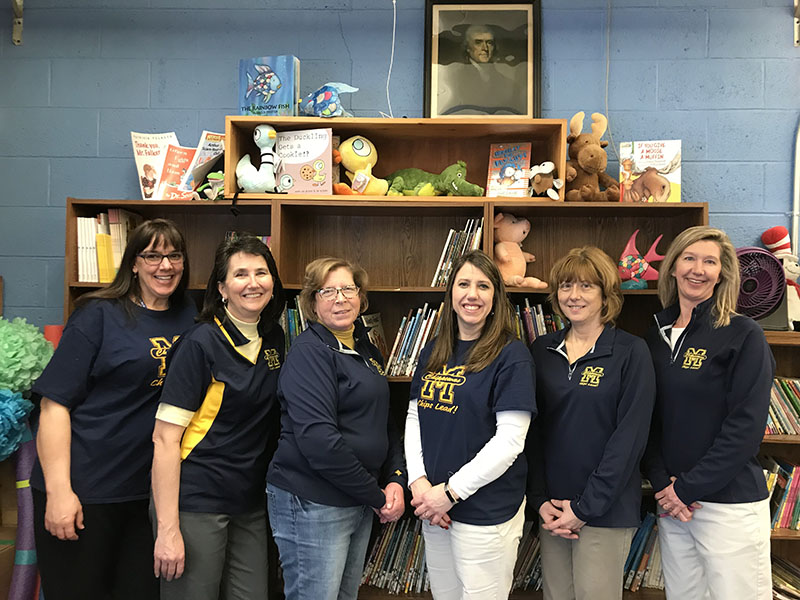 Jefferson Elementary
 Kindergarten Staff
Mrs. Lundberg, Mrs, Veine, Mrs. Coyle, Mrs. Adams, Mrs. Slawinski, and Mrs. Miller
Our kindergarten team is ready to meet your Little Chip!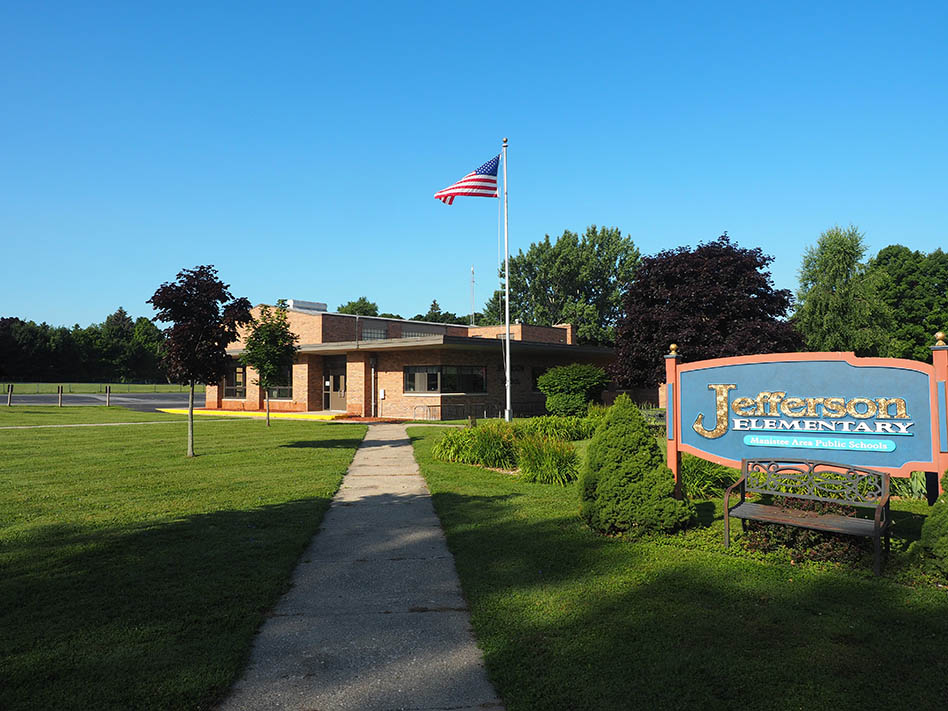 ---
Principal: Julia Raddatz
Location: 515 Bryant Avenue Manistee, MI 49660 | Map
Telephone: 231-723-9285
Fax: 231-398-2021
School Office Hours: M-F: 7:30am – 4pm
---
Administrative Team
Principal: Julia Raddatz – raddatzj@manistee.org    
Administrative Assistant: Connie Miller – camiller@manistee.org
---