Madison Resources
Madison Early Childhood Center Resource page is your home for everything needed to support your success as a Madison Chippewa. Don't see what you are looking for? Just reach out; we are happy to help!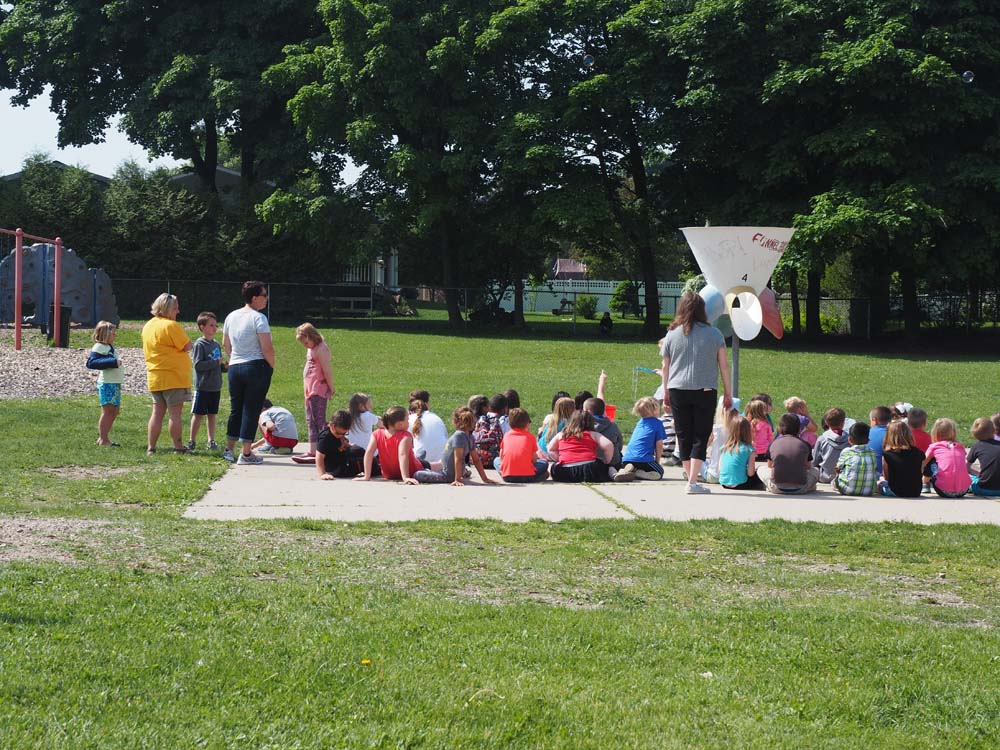 MAPS Nutrition Program
The Manistee Area Public Schools provides quality nutrition services for all students of our district. Complete information and resources for our nutrition program are available by following the Learn More button. Direct access to our nutrition resources is also provided by clicking any of the direct links below.
Parent Involvement Plan
Parent Involvement Plan
Madison Elementary School continues to include parents as a part of their child's education. We feel by having the parent involved in their child's education will enhance the success of learning. The following are activities and events that we hold in order to ensure our student's success as learners.
Parent Teacher Conferences are held twice a year.

Standards Based Report Cards are completed twice times a year.

Teachers have students make positive phone calls home.

Several Assessments tests are reported to the parents for Reading which include Star, District Assessment, Mentoring, Dibels, and MLPP.

Madison ATP meets monthly and supports a variety of activities for our families (bake sales, Family Fun Day, fieldtrips, popcorn sales, Play Day, etc.).

Madison Building Leadership Team has two parents who serve on this committee to discuss building goals and improvements. This committee meets monthly.

Parent Surveys are completed for assisting in the school improvement process.

Parents are invited to all school activities through out the year. These events include; Musical Performances, Class plays, various field trips, Reading Month activities: Mystery Readers, Book Fair, Young Authors, 20-20 Reading Program, Holiday Gift Shop, Birthdays, and Classroom helpers. Additionally, many parents will come and have lunch with their child at school or take them out to lunch.

Parents have volunteered in our Madison Mentoring program as mentors and tutors in the classrooms.

Newsletters are distributed every week with reminders for important events as needed. We also produce a School yearbook that highlights the school year events.
Parents Right to Know
Manistee Area Public Schools is required to notify parents of each student attending a Title I school in the district. Madison Elementary is a Title I school that receives funds from the Title I, Part A program. Title I, Part A is a federal supplemental program designed to help children reach high academic standards. In receiving funds from this program the district has a requirement to inform you, as parents of children attending a Title I school, of information available to you regarding the professional qualifications of your child's classroom teacher(s). Information will be provided to you upon request and in a timely manner of the following:
Whether your child's teacher has met Michigan qualification and licensing criteria for the grade levels and subject areas in which the teacher provides instruction.

Whether your child's teacher is teaching under emergency or other provisional status through which Michigan qualification or licensing criteria have been waived.

The baccalaureate degree major of your child's teacher and any other graduate certification or degree held by the teacher, and the field of discipline of the certification or degree.

Whether your child is provided services by paraprofessional and, if so, their qualifications.
You may request additional information on the level of achievement of your child in each of Michigan's assessments. Michigan uses the Michigan Educational Assessment Program (MEAP) to determine levels of achievement. You will also receive timely notice if your child is, for whatever reason, assigned, or has been taught for four or more consecutive weeks by, a teacher who is not highly qualified. A highly qualified teacher would be defined as a teacher that meets Michigan's qualification and licensing criteria for the grade level or subject area in which the teacher is providing instruction.
Perception Survey Results
2015-16
2014-15
Student Perception Survey Results
Student Support Services
Manistee Area Public Schools offers the following programs to support children for academic success:
Literacy Groups are instructed by a trained para-professional for letter and sound recognition, phonemic awareness, blending, segmenting, etc. The para-professional works with 3 students for 30 minutes each day. (Title I)
Title I Aide Assistance is available for Kindergarten. Para-Professionals work with students on specific skills identified by the classroom teacher and assessment data. Daily assistance is provided.
Parent Volunteers are utilized in several classrooms. Teachers have trained volunteers on reading strategies and have weekly schedules for parents to assist in the classroom.
Read Naturally is a computered based Reading Program used to increase student reading skills (predicting, comprehension, fluency, and vocabulary).
Safenet is available part time in each of the elementary schools. The Safenet worker is instrumental in helping our students to deal with external issues (bullying, divorce, death, emotions, etc. They work with them on a weekly basis or in crisis situations. An important component of this program is the family involvement.