Choir Director:
Amanda Feyen – afeyen@manistee.org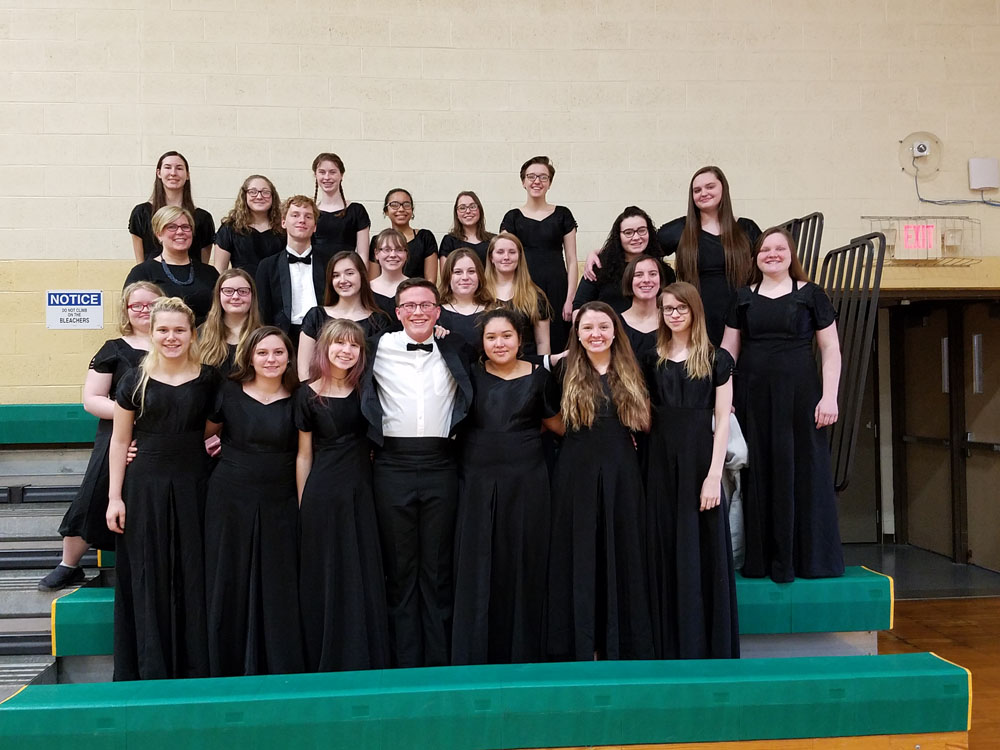 I can't tell you how proud of these kids I am and how awesome they all are! We had an early morning and we're on the road to district festival by 7:35 this morning! We arrived, they sang their hearts out and sight-read the best they've done all year. We fell a little...
Thank you for visiting our page! This announcements section will be used to keep you informed about all of the things you will need to know such as: news, upcoming events, notable happenings, schedule updates, etc. Be sure to check back regularly to stay informed and...
Choir started in the 16-17 school year. These are our festival ratings since we started the choir program that year:
2017 District Festival @ McBain HS -1 Excellent
2017 State Festival @ CMU -2 Good (we missed a 1 by 2 points!)
2018 District Festival @ McBain HS -1 Excellent
2018 State Festival @ CMU -1 Excellent