Theater Director:
Amanda Feyen – afeyen@manistee.org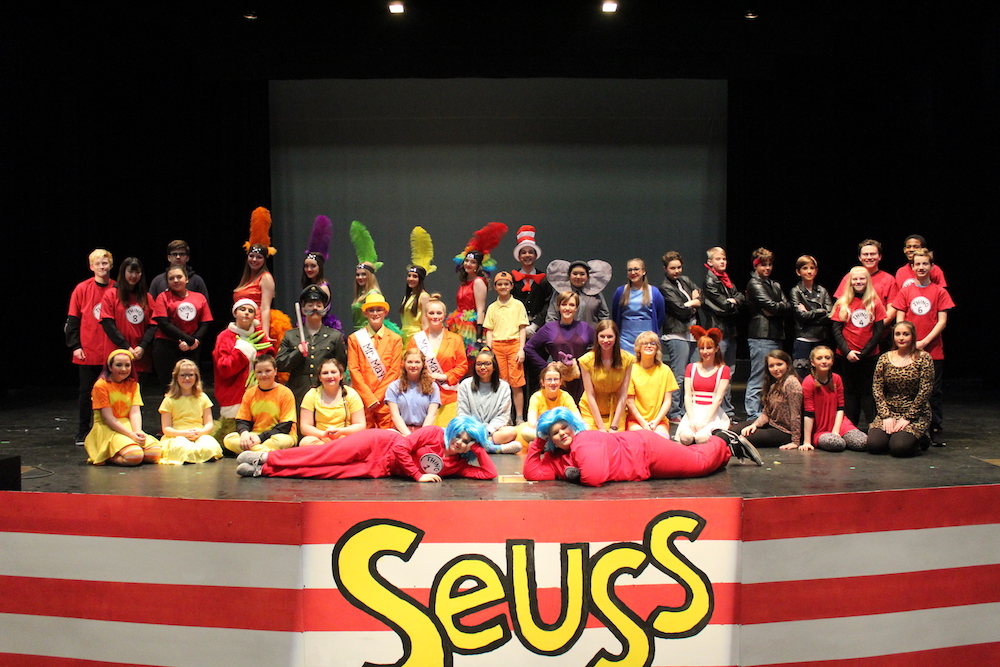 *Auditions for the fall play, "Game of Tiaras" (a terrible, hilarious
tragedy, combining the gut-wrenching plot twists of Game of Thrones and the
soul-numbing despair of Shakespearean tragedy) will be this week Thursday,
Sept 9, and Friday, Sept 10th in the auditorium from 3-5pm. All students
interested in being either part of the cast or stage crew are welcome. If
you have any questions or conflicts please contact Ms. Feyen!*
Here is the link to our Facebook page to catch our live stream tonight! We
hope to see you there!!
https://fb.me/e/3Baml2Vt7
We are so pleased to be able to share our "Spring Showcase" this Friday
night at 7pm with you all. Students have been working hard and rehearsing
to make this night happen. Students have chosen songs from Musical Theatre
and we've put together a comedic 1-act play for your enjoyment! Look for
information on our Facebook page; MMHS Theatre for the live stream
information!
Thanks!
Contact Ms. Feyen with any questions!
—
*Amanda Feyen*
*Elementary Music Teacher*
*Middle & High School Choir Director*
*Theatre/Drama Director*
*MMHS Auditorium Manager*
*Manistee Area Public Schools*
*afeyen@manistee.org *
CONFIDENTIALITY NOTICE: This message may contain confidential information,
including, but not limited to, student personally identifiable information.
Such information is intended only for the use of the individual or entity
named above. If you are not the intended recipient, you are hereby notified
that any disclosure, copying, printing, distribution, or the taking of any
action in reliance on the contents of the information contained herein is
strictly prohibited. If you receive this e-mail message in error, please
immediately notify me by telephone to arrange for the return of the
original document to me. Please also delete the message from your computer.
Thank you.
Spring 2019 – Suessical
Fall 2018 – Rehearsal for Murder
Spring 2018 – Once Upon a Mattress
Fall 2017 – The Brothers Grimm Spectaculathon
Spring 2017 – Little Shop of Horrors