MAPS 2020
Vision Timelines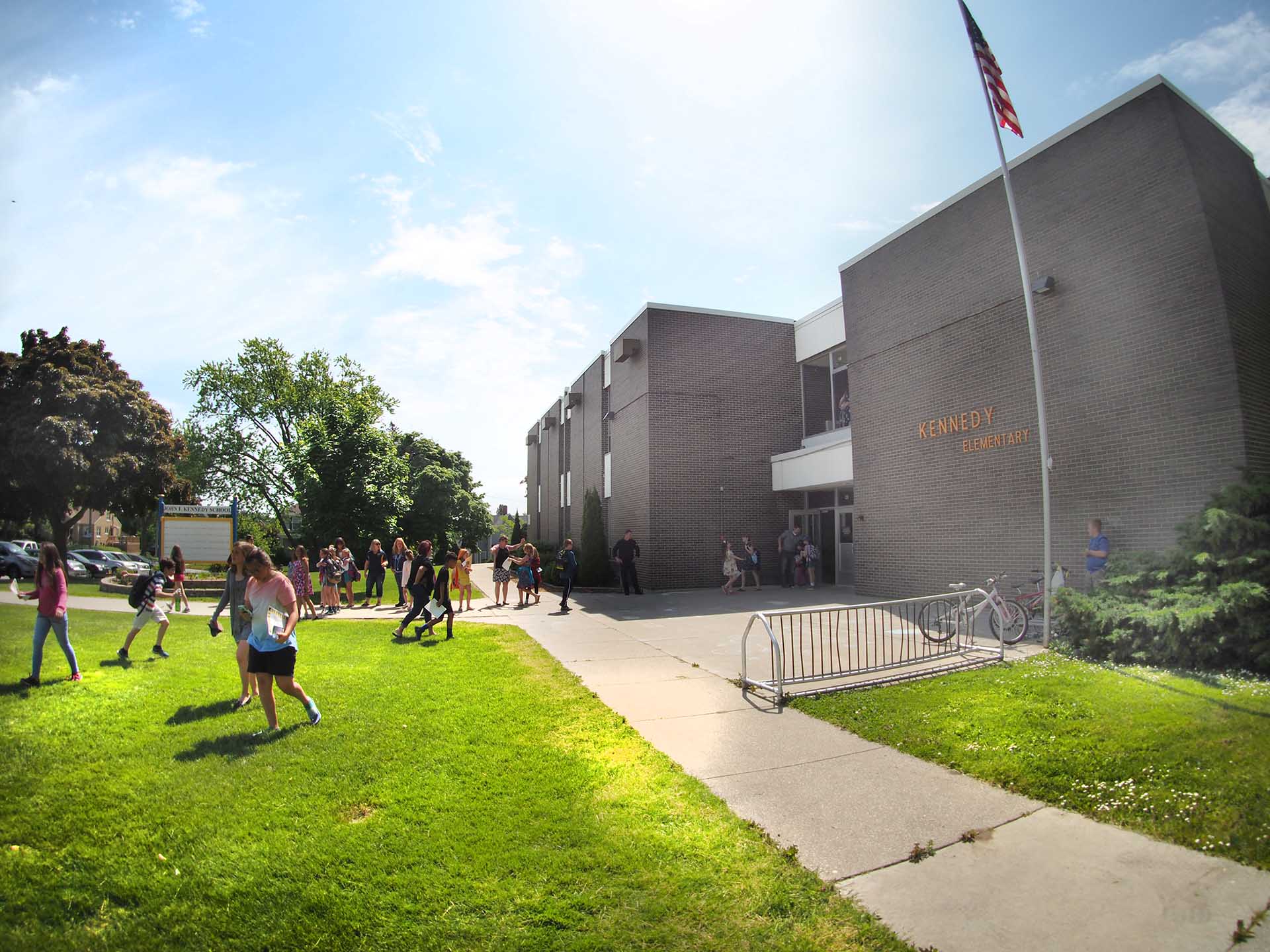 Follow each step as we outline the work that has informed of our district visioning process and keep track of what is to come.
This timeline offers a review of the work that has been completed to date to inform the direction for the MAPS 2020 visioning process.
In 2016, the MAPS district embarked on a project that would allow us to gain greater understanding of the community's perspective for improving our school district district. Through this process we have learned a tremendous amount about desires and concerns of both our internal and external stakeholders and how to create a district supportive of our student's needs.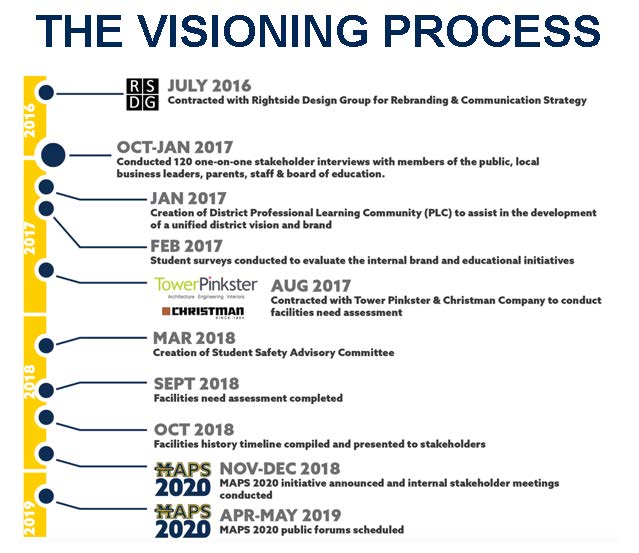 This timeline was created following the MAPS Facilities Assessment to 

substantiate

 projected financial investment that will be required over the next 20 years for existing MAPS facilities.
Needs assessments were completed at all four of our primary district facilities, which included all areas of the physical structures and surrounding sites.  Useable life of exterior, interior, safety and site conditions were evaluated. The study outlines a 20-year projection of improvements/updates/upgrades the district will need to plan for within the following timeline: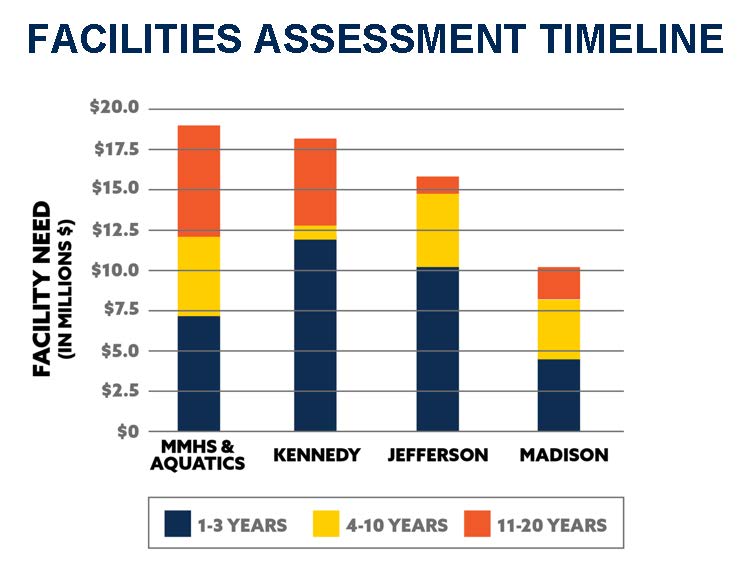 The scope of this outline clearly demands a strategy that will reach beyond projected maintenance needs. Sources of funding, enrollment projections, useable life of assets, adapted reuse of existing space, community collaborations, and more will need to be considered when addressing a long-term solution to meet our district needs.
Need More Information?
Location: 550 Maple St, Manistee, MI 49660 | Map
Telephone: 231-723-3521
Central Office Hours: M-F: 8:30am – 4:30pm
Superintendent: Ron Stoneman
Email: rstoneman@manistee.org