Manistee Academic Experiences
Manistee
WSCC Chemistry Challenge
West Shore Educational Service District/Manistee Intermediate School District High School Chemistry Competition at West School Community College which exposes students to the opportunity to learn and compete while using new instrumentation at the college including vortex mixers, microwave reactors, FTIR spectroscopy and nuclear magnetic resonance imaging which is similar technology to MRIs used in medical fields. The knowledge gained from science, technology, engineering and mathematics are important to our economic growth as a state and as a nation.
Chemistry Challenge Advisor:
Ryan O'Donnell – rodonnell@manistee.org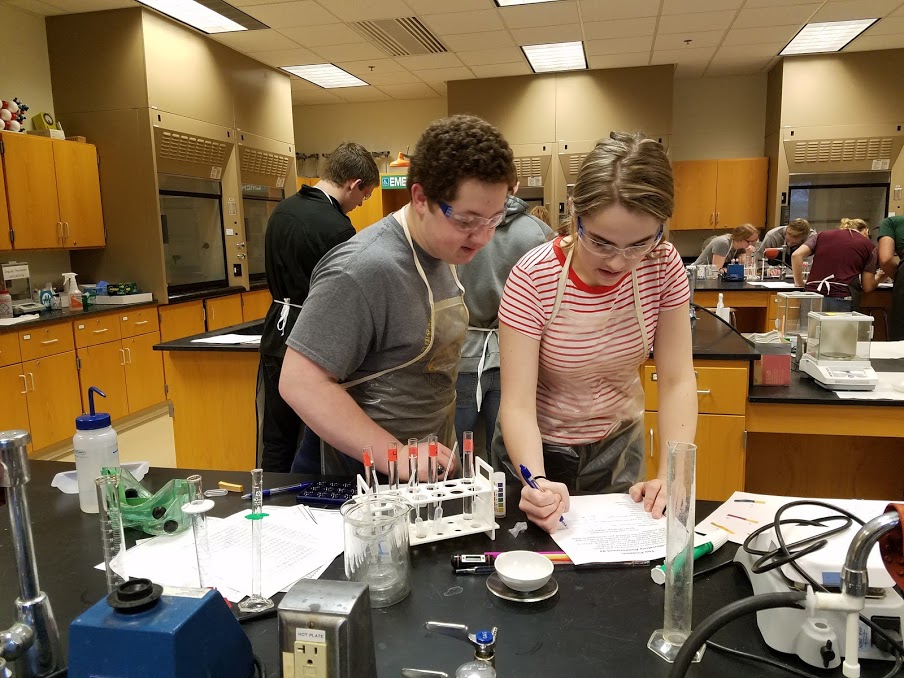 Manistee High School students Liam Quinn and Haley Johnson work on a chemistry lab experiment as part of the West Shore ESD/Manistee ISD Chemistry competition that was held this week at West Shore Community College. The Manistee duo finished in first place among the eight teams entered in the competition.
WSCC Chemistry Challenge News
---
WSCC Chemistry Challenge Photos
---